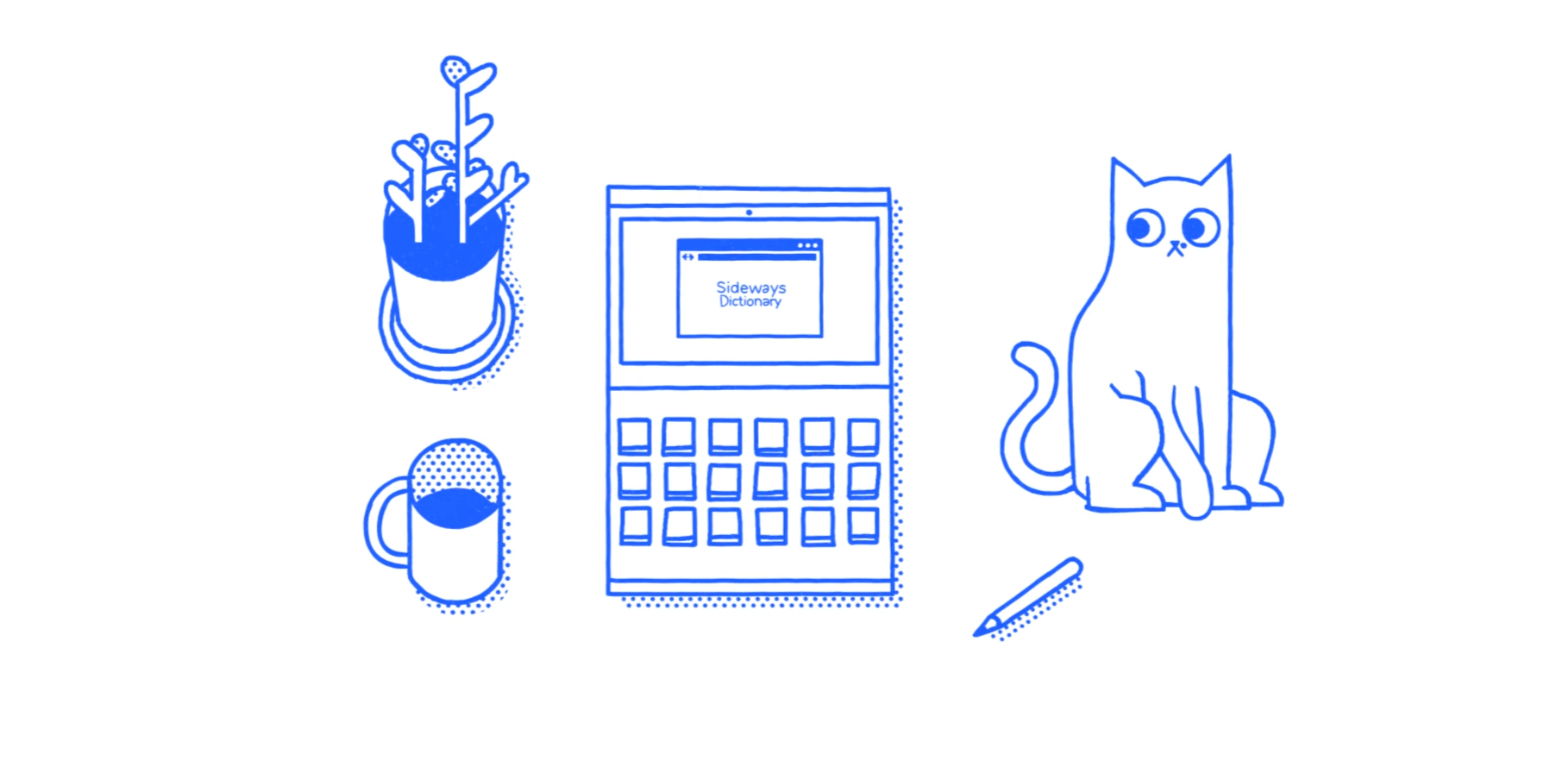 Google's parent company Alphabet has teamed up with The Washington Post to create an oddly whimsical online dictionary aimed at explaining tech buzzwords and industry jargon to the public. "Sideways Dictionary" is the latest project to emerge from Alphabet's think tank-turned-incubator, Jigsaw.
Rather than existing as a simple glossary of tech terms, Sideways Dictionary takes the rather unconventional approach of decoding what exactly Tor, Doxing and Bitcoin are by delivering typically Google-esque analogies and definitions that rank rather high on the twee scale.
As an example, here's Sideways Dictionary's take on the Dark Web: "It's like the subconscious of the internet, filled with ghosts, myths, monsters and bogeymen, but also filled with dreams of a better world," and here's "Spam": "It's like someone throwing a lit firework through your letterbox."
The thinking behind the collaborative project is explained in an accompanying video (embedded below). "Not understanding technology could put us at risk of making uniformed or even unsafe decisions," it states.
"The more we can create a shared vocabulary around technology, the better we'll be able to understand how it's reshaping our world," said Jigsaw's Alfred Malmros in a statement. "The innovation emerging from the technology industry is staggering, but too often we fall back on jargon to explain new concepts. Sideways wants to change that."
While most of the current batch of analogies are attributed to Jigsaw lead product manager Justin Kosslyn and writer Nick Asbury, Jigsaw's team has opted to let anyone write and share their own offbeat definitions using Google, Facebook or Twitter log-ins, with the best rising to the top via a voting system.
As well as adding Sideways Dictionary's glossary of over 70 terms directly to Washington Post's website, the jargon-buster is also available as a Google Chrome extension. You can try Sideways Dictionary for yourself here.
Sideways Dictionary offers a brief look at the goofier side of Alphabet's Jigsaw team. Established as Google Ideas in 2010, Jigsaw's developers have worked on solutions aimed at stopping DDoS attacks on global news outlets and recently a system that uses machine learning to "spot abuse and harassment online" called Perspective.