Google has killed off its Nexus line of smartphones, replacing them with the new Pixel and Pixel XL. The pair of smartphones were revealed on 4 October and are Google's answer to the iPhone 7 and Samsung Galaxy S7.
The phones also replace the Nexus 5X and Nexus 6P, so in this feature we will compare old and new, Nexus with Pixel, to explain the differences and help you decide if it's time to upgrade.
But first, here is a quick breakdown of the specifications of the four Google handsets fighting for your attention and hard-earned cash.
| | | | | |
| --- | --- | --- | --- | --- |
| | Nexus 5X | Nexus 6P | Pixel | Pixel XL |
| Display | 5.2in, 1080 x 1920 | 5.7in, 1440 x 2560 | 5in, 1080 x 1920 | 5.5in, 2560 x 1440 |
| Dimensions and weight | 147 x 72.6 x 7.9mm, 136g | 159.3 x 77.8 x 7.3mm, 178g | 143.8 x 69.5 x 8.6mm, 143g | 154.7 x 75.7 x 8.6mm, 168g |
| Processor | Snapdragon 808 | Snapdragon 810 | Snapdragon 821 | Snapdragon 821 |
| RAM | 2GB | 3GB | 4GB | 4GB |
| Storage | 16/32GB | 32/64/128GB | 32/128GB | 32/128GB |
| Cameras | 12.3MP / 5MP | 12.3MP / 8MP | 12.3MP / 8MP | 12.3MP / 8MP |
| Battery | 2,700mAh | 3,450mAh | 2,770mAh | 3,450mAh |
Google Pixel and Pixel XL vs Nexus 5X and Nexus 6P: Design
The new Pixel phone range has rounded corners similar to the iPhone 7, with power and volume buttons on the right edge and a fingerprint reader located centrally on the back, where it can be pressed with your index finger.
Google has taken a fairly muted approach to the design of the Pixel. Where the Nexus 5X and 6P had some aesthetic quirks to make themselves stand out in a busy marketplace, the Pixel pair look a lot like the result of blending an iPhone 7 with a number of different Androids. The aluminium body, exposed antenna lines and deep bezels above and below the screen are especially reminiscent of the iPhone 6, 6S and 7.
As for size and weight, the Pixel is 0.7mm thicker and 7g heavier than the Nexus 5X, while the Pixel XL is 1.3mm fatter than the Nexus 6P, but 10g lighter.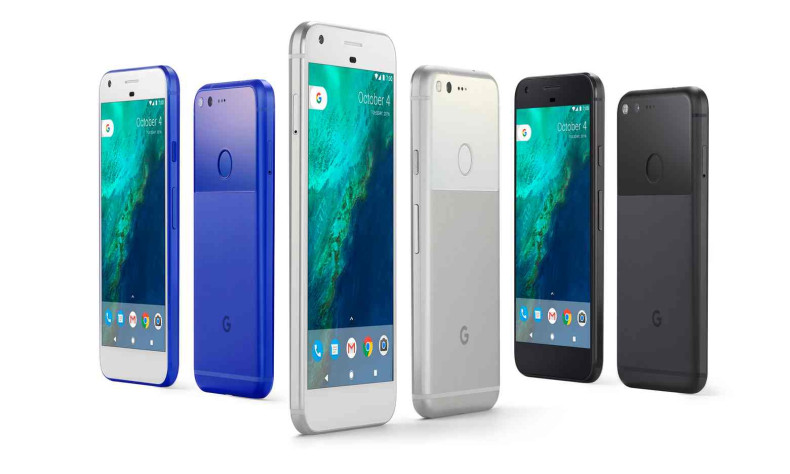 Google Pixel and Pixel XL vs Nexus 5X and Nexus 6P: Display
The newest pair of Google phones have shrunk to offer screen sizes of 5in for the Pixel and 5.5in for the Pixel XL. These are smaller than their respective predecessors, the 5.2in Nexus 5X and 5.7in Nexus 6P.
The smaller Pixel has a screen resolution of 1080 x 1920, the same as the Nexus 5X's, while the Pixel XL is 1440 x 2560, the same as the Nexus 6P. Because both new handsets are slightly smaller than last year's, their pixel density and therefore screen sharp has been increased ever-so slightly.
Google Pixel and Pixel XL vs Nexus 5X and Nexus 6P: Processor, battery and storage
The new Pixel and Pixel XL are both powered by the same Qualcomm Snapdragon 821 processor with 4GB of RAM and running at 2.15GHz.
RAM is up by 1GB over the 6P and is double that offered by the 5X. Storage options for both versions of Pixel are 32GB and 128GB, compared to 16 and 32 on the Nexus 5X and 32/64/129 options on the 6P.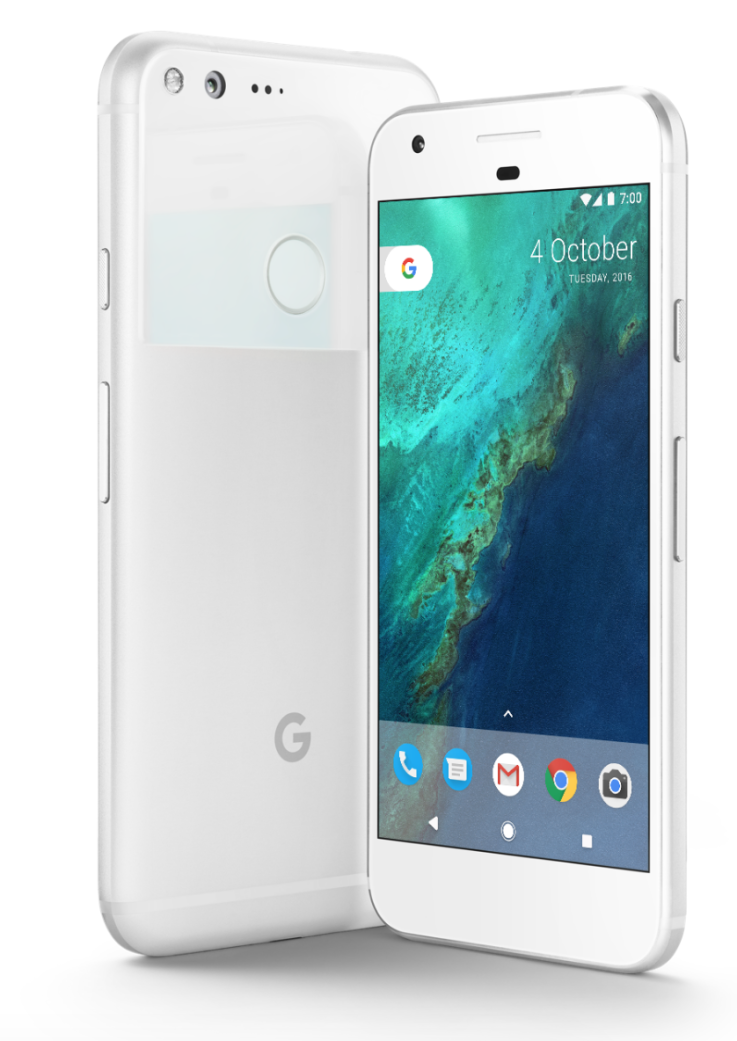 The Google Pixel is available in two sizes, 5in and 5.5in
Google
The Pixel and Pixel XL have battery capacities of 2,770mAh and 3,450mAh respectively, both of which are significantly larger than both the iPhone 7 and 7 Plus. Compared to Google's last phones, the Pixel gets an extra 70mAH and the Pixel XL is the same as the Nexus 6P.
Google Pixel and Pixel XL vs Nexus 5X and Nexus 6P: Cameras
Both new Pixels have exactly the same front and rear camera setup. This means a 12.3-megapixel sensor at the back with an aperture of f/2.0 and optical image stabilisation, while the front has a resolution of 8MP.
The rear cameras, at least on paper, are the same as those used by both the Nexus 5X and Nexus 6P, aside from the addition of optical image stabilisation. The front snapper is also the same on the Pixel XL and Nexus 6P, while the Nexus 5X's 5MP camera is no more. We will need to spend some time with all four handsets before saying definitively what improvements the Pixel due bring.
Google Pixel and Pixel XL vs Nexus 5X and Nexus 6P: Extra features
All four handsets have a rear-mounted fingerprint reader for unlocking the phone, and they all run Android 7.0 Nougat, Google's latest mobile operating system. They also charge via USB Type-C (with seven hours' use coming in 15 minutes thanks to fast charging) and take a Nano SIM card.