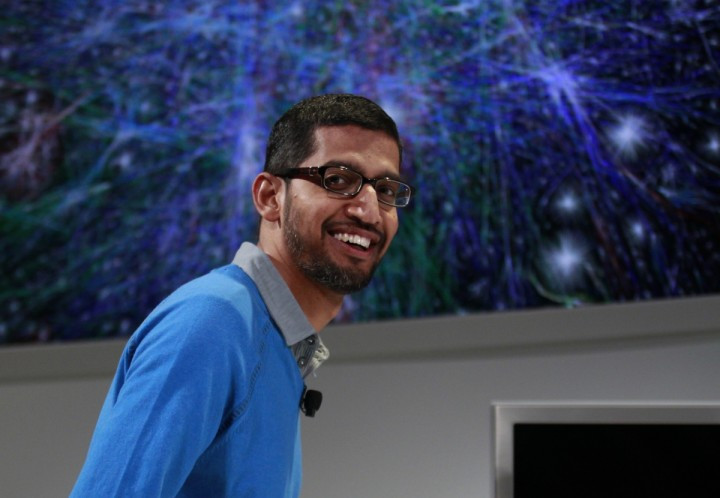 Search giant Google has said that it will be releasing low cost smartphones under its Android One initiative. These 'budget' devices will initially be launched in India beginning this fall. Google has said that it will take Android One to emerging markets throughout the world starting later this year.
Low cost Android One smartphones will run on the recently released Android mobile OS.
Android One is an initiative of Google that promises to provide unified functionality custom-made for a specific market. The features are the same across smartphones designed under Android One.
Basically, Android One initiative aims to take smartphones to people who still do not have access to these devices. People can buy their 'first smartphone' under the initiative.
With Android One, smartphone brands will be able to create a reference platform for their smartphones by investing limited resources. This trend is expected to lead to a reduction in the cost and time that regular smartphone manufacturing takes.
Now, the very first Android One smartphone is set to launch in India. The handsets will be supplied by local brand Micromax, which holds a significant market share in the country.
Google will be working with Micromax to launch custom-made smartphones in the Indian market. These devices will have features that are suitable only for the Indian scheme of things rather than incorporating other smartphone functionalities offered in other parts of the world.
Going on to specifications, Micromax's Android One handsets will feature in a 4.5in display, dual SIM card support, microSD card slot, FM radio. The price of these devices is said to hover around the $100 (Rs.6000 approximately) mark.
A distinct advantage that Android One budget devices will provide users is the automatic software updates akin to Nexus devices.
Smartphones coming out under the Android One initiative are likely to have some competition in the Indian market. Google's own Moto E (priced at Rs. 6500) could come under serious competition.
Apart from Micromax, Google has also zeroed in on other Indian domestic smartphone brands such as Karbonn and Spice.