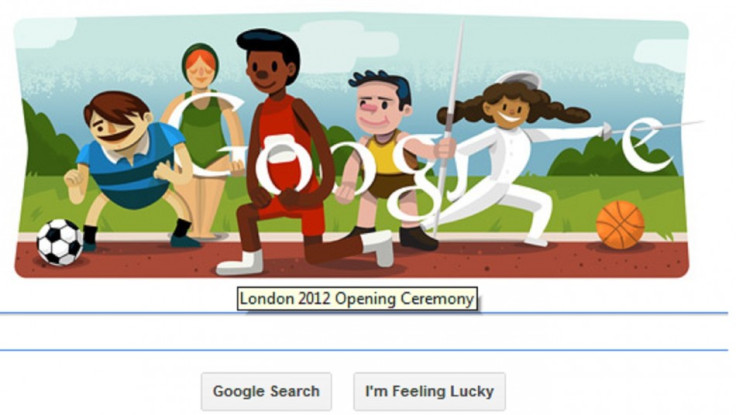 Ahead of the London 2012 opening ceremony, Google's latest doodle features a graphic of five athletes - corresponding to the number of rings in the Olympic logo.
The doodle, in which the athletes are captured playing a variety of sports, celebrates events such as swimming, fencing, track and field, football and basketball. Each of these events is a key part of the Olympic programme.
The 2012 Olympics will be officially opened by Queen Elizabeth II and Prince Philip, Duke of Edinburgh. The opening ceremony is scheduled to begin at 21:00 BST and the three-hour extravaganza is expected to be watched by around one billion people worldwide.
The £27m opening ceremony, directed by Oscar-winning film-maker Danny Boyle, will feature a clutch of British national icons such as Sir Paul McCartney, David Beckham and James Bond star Daniel Craig, alongside dancing surgeons from the NHS and live sheep.
"It gives me goose bumps just thinking about it. What the rest of the world will see, I don't think any other country could do it better," Beckham told the Sun.
"You will find it spine-tingling," said Prime Minister David Cameron.
Thousands of VIPs, including nearly 120 national leaders, are expected to attend the opening ceremony. High-profile attendees include German president Angela Merkel, Japan's prime minister Yoshihiko Noda and US first lady Michelle Obama.
With the 2012 ganes, London will become the first city to host the modern Olympics three times, having previously held them in 1908 and 1948.