The first images of what Google's £1bn London headquarters will look like have emerged online, revealing an 11-storey glass building close to Kings Cross station.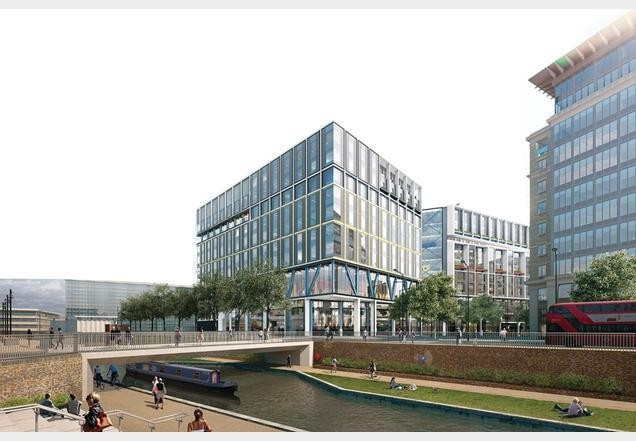 Google recently bought a 2.4 acre plot of land in the Kings Cross area of central London for $1bn and is expected to construct an 11-storey headquarters worth more than $1.6bn (£1bn) once completed in 2017.
The campus will measure 330 metres in length and one of the proposed buildings will be 11 storeys high. Much of the ground floor space will be occupied by cafes, restaurants and shops, while a large proportion of the roof will be dedicated to gardens.
Google's HQ will be just around the corner from Kings Cross St Pancras railway station, which connects to more Underground lines than any other station in London and also provides links to France, Belgium, northern England and Scotland.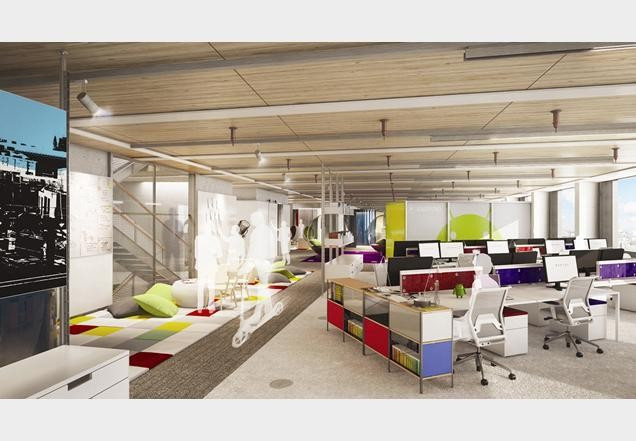 The building is part of a development, called King's Cross Central, which sits on a former fish, coal and grain goods yard to the north of central London, covers 67 acres and will contain homes, offices and shops as more is completed over the coming years.
The King's Cross regeneration project is expected to generate around 35,000 jobs and more than 1,900 new homes.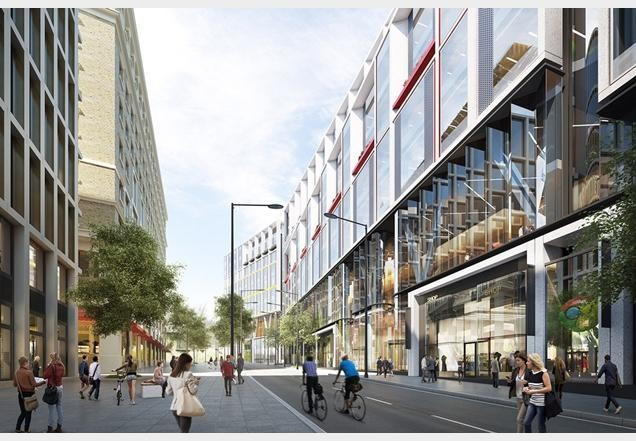 Simon Allford, director of Allford Hall Monaghan Morris, said: "This building is underpinned by cutting edge design intelligence and technologies to provide a sophisticated twenty first century environment for Google's staff.
"The architectural approach, which has taken inspiration from Kings Cross and St Pancras International railway stations, complements the local area's strong industrial heritage and will be a building London can be proud of."
The headquarters will take up one entire side of King's Boulevard, a new road that will be built to link the railway station with nearby Regent's Canal and Granary Square.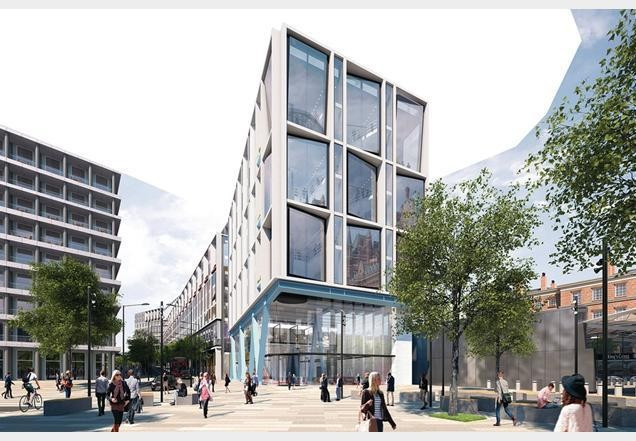 Much of the internal structure will be made using steel framing with cross laminated timber panels - a first for a contemporary building of this scale, according to BD Online, which published the images.
Once approved by Camden council, construction will begin next year and will be completed in 2017, when it will hold London staff currently based at Google's Central St Giles and Victoria offices.
Speaking in Janaury, Matt Brittin, Google's vice president for northern and central Europe, said: "This is a big investment by Google, we're committing further to the UK - where computing and the web were invented. It's good news for Google, for London and for the UK."