Google may be working on VR headsets to succeed Cardboard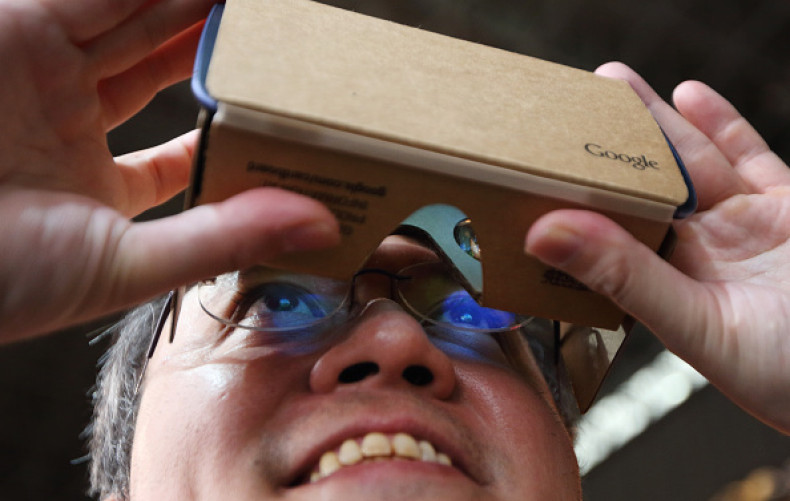 Google is looking ahead of Cardboard to explore new VR gear options. The company will reportedly launch a new smartphone-supported headset equipped with advanced lasers and sensors to enhance user experience.
In a bid to outperform Facebook's Oculus, Google's successor to Cardboard is slated to support Android and be more smartphone-friendly. The new headset is also slated to come equipped with a solid plastic casing, improved lenses and sensors, apart from sporting features similar to Samsung's Gear VR, according to a Financial Times report.
Google has declined to comment on reports of a new VR headset. However, there is little doubt as to the company's growing interest in virtual reality technology. Google CEO Sundar Pichai indicated the tech firm's growing engagement with VR technology in a recent earnings call. "It's still incredible early innings for virtual reality as a platform and Cardboard is just a first step, but we are excited by the progress we have seen," Pichai said during a conference call on 1 February.
Reports suggest that Google is preparing to launch the VR headset, along with new Android VR devices, later in the year. The new headset's design will be similar to Cardboard in some cases, in that it will also make use of smartphones for their processing capabilities and use their screens to display content.
According to unnamed sources, Google's VR headset will be designed to support most Android devices. Unlike Gear VR, which currently only supports a few Samsung Galaxy models, the updated VR headset will step up efforts to bring the technology to a wider user base.
Google is also reportedly working on directly embedding new VR supportive software into its Android systems, effectively bypassing the necessity of external apps.