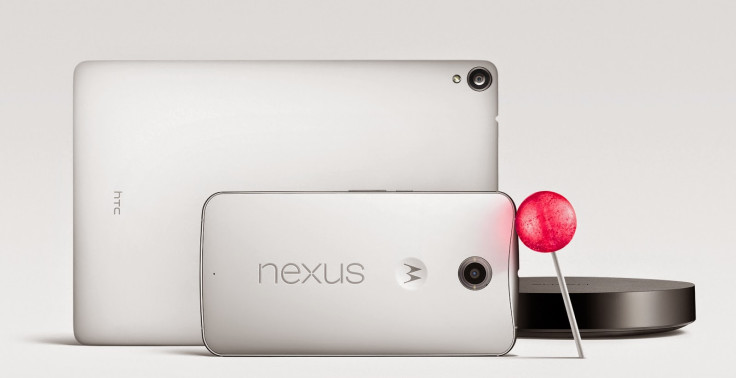 Google Nexus 6 manufactured by Motorola, was finally launched in November amid intense speculation regarding the smartphone's nomenclature and high-end technical aspects.
Being a highly anticipated smartphone, Nexus 6 was sold out and even faced reported shipping delays in the United Kingdom, thus opening up the possibility of potential buyer frustration.
Those of you looking at buying Nexus 6 from the Google Play Store in UK can have another go, as fresh Nexus 6 stocks are back in the repository, according to a report published in Android Central.
You can purchase the Nexus 6 from Google Play for £499, for the 32GB variant (Blue colour scheme) of the smartphone.
As of now, the 64GB variant is not listed on Google Play UK.
However, the Android Central report also indicates a potential increased wait for the smartphone, as the Nexus 6 units ordered via Google Play are expected to reach customers only after the holiday season.
Nexus 6 available for purchase in UK via other official channels
If you don't prefer to wait, check out Carphone Warehouse which has put the Nexus 6 on sale. The retailer claims to deliver your orders for free, within 48 hours.
You can also check out Carphone Warehouse's brick-and-mortar retail stores to purchase Nexus 6.
A SIM-free variant of Nexus 6 costs £499 on Carphone Warehouse, however you can purchase the high-end smartphone by paying £33 per month.
The 64GB Nexus 6 variant is also available for purchase from the retailer for a price of £549 (SIM-free) and £44 (monthly).
Apart from Carphone Warehouse, O2 is also accepting orders for Nexus 6. You can purchase the device at O2 for £479.99 (upfront cost), along with being able to choose from a range of O2 tariff plans and offers.
Clove accepting pre-orders for newer Nexus 6 stocks
Clove has put a price tag of £499 on Nexus 6, and is currently accepting pre-orders for the second batch of new stocks that, according to the company, will be delivered to customers late in December.
In summary, the above channels are worth considering if you prefer buying Nexus 6 from trusted partners. However, if you hate to wait for your unit to reach you, then choose Carphone Warehouse for a quicker delivery.