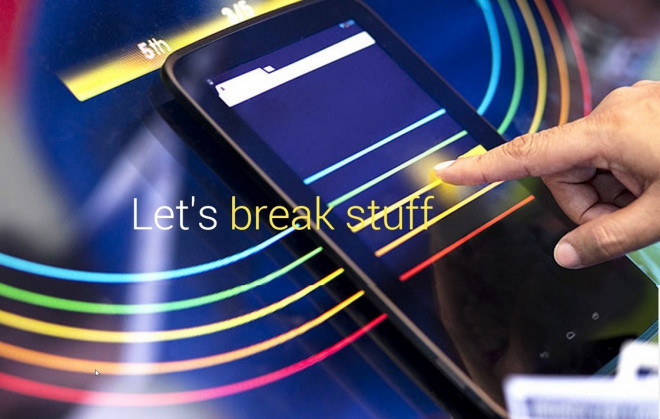 Google's long rumoured 8in Nexus branded tablet has appeared on the search giant's I/O site, hinting the device could be announced at the company's annual developer conference.
Over the past few months, there have been rumours about Google's upcoming Nexus 8. As per the rumours, Google would be releasing an 8.9in Nexus 8 and that HTC could be the manufacturer of the device. It was further speculated that the device would be rolled out to the market in the third quarter of this year.
Recently, the successor to the present Nexus 7, codenamed Flounder, which is said to be the Nexus 8, was spotted on the Chromium issue tracker. The Android 4.4.3 KitKat changelist confirmed that Flounder would be manufactured by HTC.
Now, Google's official I/O website displays a header image of a mysterious tablet (above), which could be the Nexus 8, notes PhoneArena.
Since Google always uses its I/O conference to introduce its products, it would be no surprise if the Nexus 8 is announced at the company's 7th annual I/O event scheduled to be held on 25-26 June; earlier reports suggested the possibility of a June announcement.
The image on the site, however, does not reveal any of the hardware specifications, but there is a hint that the Nexus 8 will come with a front-facing speaker. It is also suggested that the tablet could have a thicker bazzel.
As for the pricing, Rhoda Alexander, director, tablet and monitor research at HIS Technology, had recently hinted that the Nexus 8 could cost more than $299.
UPDATE: The mysterious tablet on Google I/O site has been identified as the old Nexus 10, not the Nexus 8.