Gotham returns with its third season on 19 September at 8pm ET on Fox Network, which will feature many more villains with super powers and newly resurrected monsters on the loose in the city. The upcoming season will feature the return of Jerome Valeska (played by Cameron Monaghan), who is pegged to be the show's Joker.
Monaghan took to social media with a major Joker tease. The actor posted a creepy video on Instagram with the caption, "Gotham". The clip features a blank white screen, with a message saying, "Hello, Gotham" and ends with a chilling Joker laugh. This could be confirmation that Monaghan's character will return to Gotham season 3 sooner than expected.
Previously, executive producer John Stephens confirmed that Jerome's character would definitely return to the show. Stephens told Zap2It, "It is 100 percent our intention to bring Jerome back. We're going to be playing it again this year and basically extending the idea of the cult of Jerome. We're building the architecture for him to come back."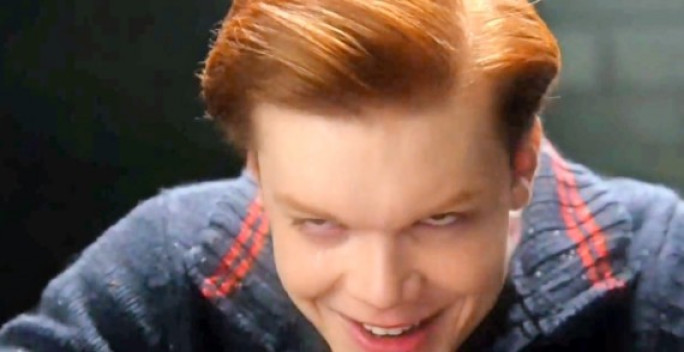 Hinting at his eventual transformation to Joker, Stephens promised that his reintroduction will be "fantastic". The producer said, "He plays into the idea of transformation. When he comes back, you want to see that new version. That next step forward."
New villains from the Batman lore will appear in season 3 including The Court of Owls, Mad Hatter, Solomon Grundy, the Tweed Brothers, and many more. The new season will also see Poison Ivy (played by Maggie Geha) in a completely changed avatar. Poison Ivy will be "reborn as a 19-year-old woman who's harnessed the full power of her charms and sets her sights on Bruce Wayne."
The premiere episode of Gotham season 3 is titled, Better To Reign In Hell, and the official synopsis reads as follows:
Gordon works in a monster-ridden Gotham as a bounty hunter and seeks to find answers about the Indian Hill escapees, and why their powers appear to be killing them. Meanwhile, Bruce's doppelganger roams the streets, and Barbara and Tabitha open a new nightclub called The Sirens.