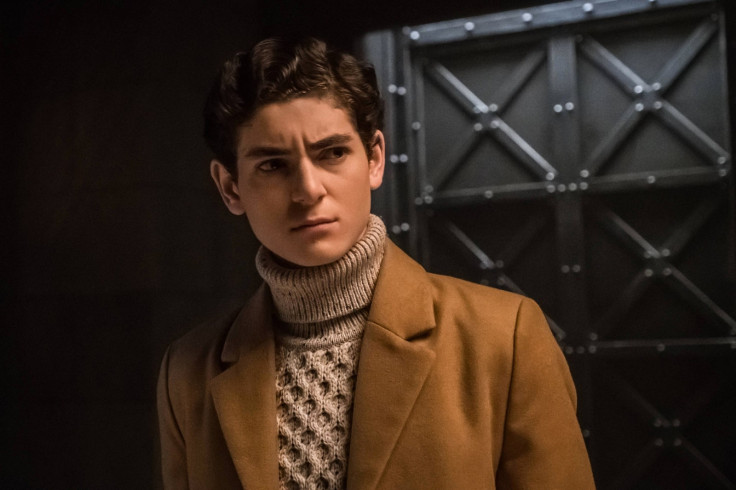 The title of the premiere episode of Gotham season 4 has been announced by the show's executive producer John Stephens, and it reveals a major plot point of the Fox superhero series.
Premiering in fall this year, the first episode is titled as Pax Penguina and fans believe that it will focus on Oswald Cobblepot aka Penguin.
The executive producer tweeted, "What the heck. Let's do it again" and teased the details of the first episode, which will be directed by Danny Cannon.
There is always trouble in the Gotham, and after a strenuous battle to save the city from the deadly virus, it appears the heroes of the city will have to face Cobblepot's terror.
By the end of the finale of the third season, Bruce Wayne (David Mazouz) emerged as a vigilante who saved a little girl and her parents from muggers. But it may just be the beginning of his evolution as the Dark Knight as Gotham is teeming with villains.
In the finale, Jim Gordon's (Ben McKenzie) temptation towards his dark side leads to him killing Fish Mooney (Jada Pinkett Smith) as she manages to find the antidote to the virus.
With the devastating blow to his personality, Gordon needs to step away and make way for the costumed alter ego of Bruce. He has already taken steps to scatter the underworld of organised crime, all thanks to Ra's Al Ghul, who is in Gotham City with his League of Shadows.
From the title, teased by Stephens, who has written episode one of the fourth season, it is assumed that Penguin will take control over the city post the Tetch virus incident. After the death of his mentor in the season 3 finale, Cobblepot takes charge and captures Nygma and freezes him as his trophy. He also starts planning to launch the Iceberg Lounge nightclub, which is also mentioned in the DC comic book.
Gotham season 4 will return in fall this year.