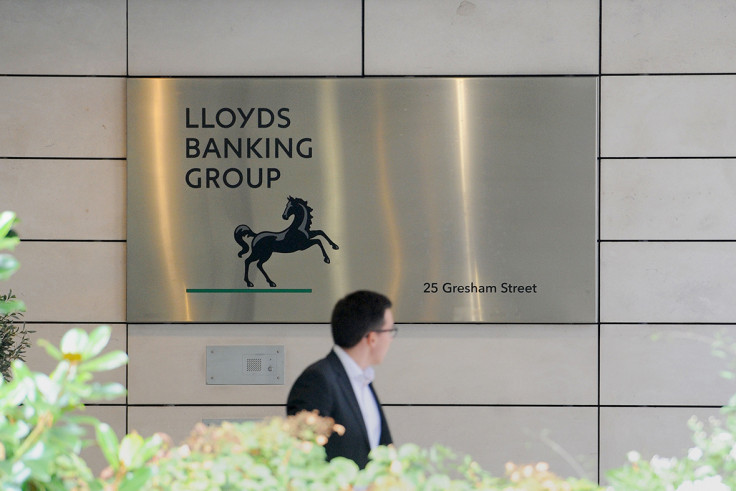 The government has reduced its stake in Lloyds Banking Group to below 9%, in the first share sale after it shelved a trading plan amid market volatility.
On Thursday (27 October), the government said it lowered its shareholding in the bank to 6.42billion shares from 7.06billion, bringing its stake to 8.99%, although it did not disclose any financial details of the sale, which was carried out on Wednesday.
Earlier in October, the UK Financial Investments Limited (UKFI), which manages the government's stake in the lender, unveiled plans to resume the share sale as the government aims to return the FTSE 100-listed bank to full private owner within the next 12 months.
"Selling our shares in Lloyds and making sure that we get back all the cash taxpayers injected into it during the financial crisis is one of my top priorities as Chancellor," Philip Hammond, said in a statement.
Hammond had blamed market volatility earlier this month for the government's decision to begin to sell its 9.1% stake in Lloyds via a trading plan, withdrawing the planned retail sale
The government assumed control of a 43% stake in the lender, after Lloyds was rescued with a £20.5bn taxpayer-funded bailout during the 2007-09 financial crisis, before in late 2014, UKFI instructed Morgan Stanley to sell the shares on the open market as long as the stock was trading above the government's average buy-in price of 73.6p.
The government first began to sell its stake in 2013 and has so far recouped approximately £17bn of taxpayer's money.
On Wednesday, Lloyds revealed it set aside an additional £1bn to cover compensation for mis-sold payment protection insurance (PPI).
The provision means the bank has spent a combined £17bn to tackle PPI mis-selling, making it the lender that has been worst hit by the scandal. The latest PPI-related hit came as the bank announced a 15% year-on-year slump in pre-tax profit in the third quarter, to £811m, compared with analysts' forecast for a profit of £883m.