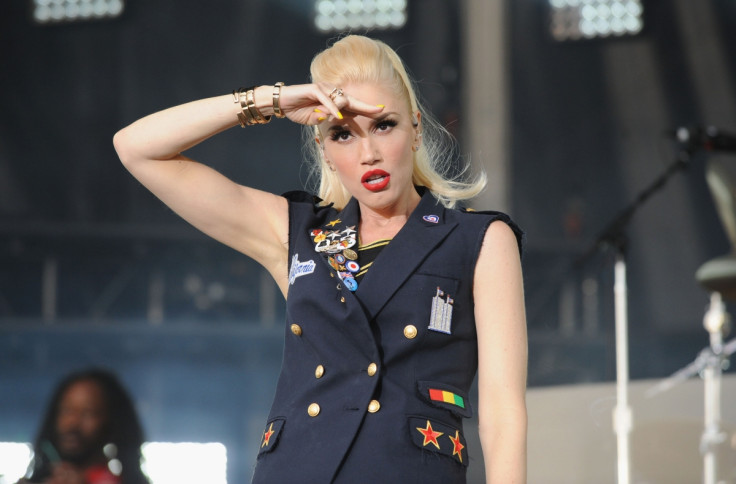 Gwen Stefani could be stealing the show at the Grammys 2016 already as the singer is set to make history. The No Doubt star will be filming the music video for her new single, Make Me Like You, live during the awards ceremony on 15 February marking the first time this has been done on US TV.
According to Billboard, The Voice coach will film the visuals during a four-minute advert break at the Los Angeles awards before the video is premiered for the audience and viewers when the broadcast resumes shortly after. The venture is a collaboration with retail chain Target and Stefani, 46, shared the news with her Instagram followers, writing: "This is big. I'm going to be in the first LIVE music video on a #GRAMMYs commercial break with @Target! #MoreMusic."
As well as "special surprises" for her fans, the Hollaback Girl singer will change her costume several times throughout the video while the set is also expected to change. For those eager to catch a glimpse at the behind-the-scenes action, a second view will be available to watch live on Periscope, Snapchat and Facebook Live but the full video will be published on Vevo.
Confirming the record-breaking plans in a statement, Stefani said: "Target has an incredible legacy of creating unexpected moments in music, and I'm thrilled to be partnering with them to create my new music video on live television next Monday." Make Me Like You will be released on 12 February, three days before the Grammys are set to take place at the Staples Center.
The single will feature on Stefani's long-awaited album, This Is What The Truth Feels Like, which is scheduled for release on 18 March and comes 10 years after her last solo album, The Sweet Escape. Four bonus tracks, Rocket Ship, Getting Warmer, Obsessed and Splash, will feature on the deluxe edition of the new album, which will be available exclusively at Target.
Stefani's new album has been a long time coming for both the singer and fans after she initially scrapped the entire project in October 2015. Speaking with Entertainment Weekly, Stefani explained: "It didn't feel right. I didn't feel fulfilled. That record with Benny was done that way because I had just given birth and had just started on The Voice and felt like I should do something in music, but what was I going to do? There wasn't enough time. So I tried to make a record where I was just kind of involved – which is how a lot of people do it, but it didn't work for me."
Listen to Gwen Stefani's Used To Love: