A grandfather has criticised the management of a swimming pool in Lincolnshire after they used a wave machine to "break up" someone's vomit on Saturday (5 August). Steve Wiseman was at Cleethorpes Leisure Centre, near Grimsby, when a woman was sick in the swimming pool – but then things got even worse.
"We heard a manager was called to the pool. But they could not decide what to do. All he did was send a lifeguard into the pool to scoop out the lumps," Steve told the Grimsby Telegraph.
"Then he ordered the wave machine to be switched on to stir it up."
Steve was swimming with his daughter Molly, 11, and granddaughter Jett, eight, when the stomach turning chain of events unfolded.
He was mortified: "It was disgusting – It is gross. I think it is a biohazard.
"They should have got everyone out and cleaned it," he added.
Put-off by the prospect of swallowing a mouthful of vomit-laden water, Steve and the girls wisely left the pool.
The company managing the venue, Lincs Inspire, responded by claiming: "Our lifeguards took immediate action and removed the contamination from the pool.
"We follow national industry and safety guidelines which state that if such contamination is caught early enough then it can be removed from the pool with the disinfectant in the water killing any pathogens.
"There are times where we would look to temporarily clear the pool of swimmers if we could not contain the contamination. We are always happy to explain our procedures to customers," the added.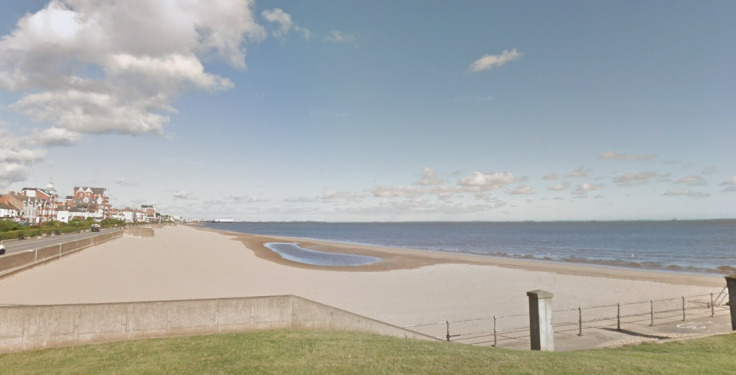 The Pool Water Treatment Advisory Group's 2016 Code of Practice for Swimming Pool Water state:
It is not unusual for swimmers to vomit slightly. It often results from swallowing water, or over-exertion, and so is very unlikely to present a threat through infection.
Pool disinfectants should kill any pathogenic microorganisms in blood or vomit, provided disinfectant residuals and pH values are within recommended ranges.
However, they also stipulate that if the vomit has occurred as a result of a gastrointestinal infection then procedures normally reserved for the presence of "runny stool" should be carried out. The cause of the woman's vomit is unknown.