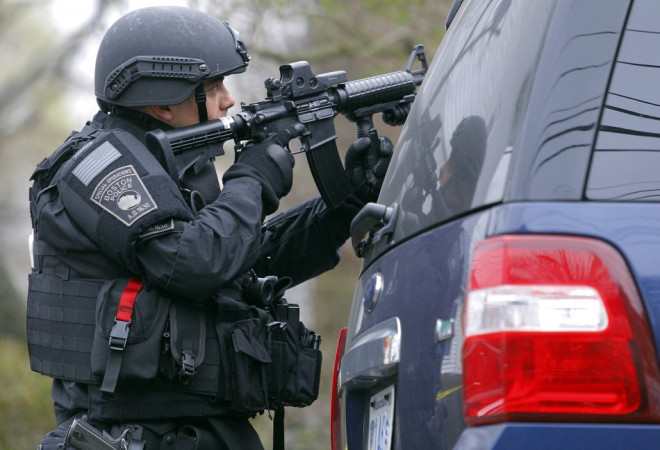 Two women have joined the traditionally male-dominated Philadelphia SWAT team, including a grandmother.
A CBS Eyewitness News exclusive has revealed the diversity of the Special Weapons and Tactics team is changing. The unit, which was formed 50 years ago this month, has only seen three women serve in the squad.
Capt. Winton Singletary told CBS: "I'm getting used to having them here, and the guys are getting used to having them here. A lot of the guys here have never worked with a female."
The two women, Officer Jasmine Andujar and J'Nean Caserta, spoke to the news site about joining the team.
Training is intense, involving passing a test on a firing range, learning how to use eight weapons and dragging a 200 pound dummy 100 yards to simulate the rescue of another officer.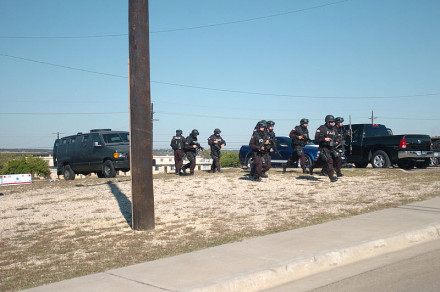 J'Nean Caserta, a 47-year-old grandmother, explained: "Looking at it is very deceiving. But once you actually pick him up and start to drag, it's like oh my God!"
She added: "I gave it a try and despite my best efforts, I needed a lot of help to move the dummy. Firing a sub-machine gun was no picnic either."
Officer Jasmine Andujar said: "When I first got here, I didn't know that I was going to be the first female in a long time."
She added: "So when I did my interview they said, 'Are you comfortable with this? Do you think you can handle this?' I said absolutely. I'm doing it."
While training, both officers must use the SWAT gym each day.
Andujar said: "One day you could be here, working out and the next minute they say we have a barricade and we're all suiting up and going out there."
While on duty, the team went to serve a high risk warrant in which an armed robbery suspect was taken into custody.
A call came when we were there. The team was sent to serve a high risk warrant. The two women with their team successfully took an armed robbery suspect into custody. Both men and women are treated equally, despite the team's history.
Singletary said: "It's not like we can shuffle them around and pick plum assignments for them. They have to do what the guys do."
Caserta said they could hold their own against the men in SWAT, although they are offered help.
"They're wonderful. They would come to me and say do you need anything? There's a lot of big burly guys but Jas and I - we can hold our own."
Caserta added, "I'm not going anywhere. This was the best decision I made in my career."