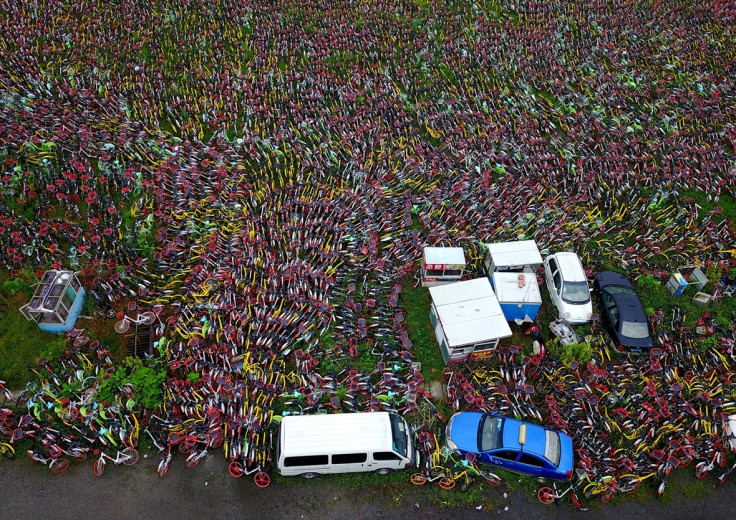 The bike share revolution that has seen city streets around the world littered with cycles laying around after being dumped by previous users is a problem on an epic scale in China.
Chinese startup cycle schemes from the likes of ofo and Mobike that allow users to simply leave their rented bikes in any convenient place have been causing havoc for city authorities, forcing the city of Hefei to impound all the strays in an abandoned playground.
To show the scale of the problem striking images have been released showing a sea of seized cycles as they await collection from their rightful owners. It's estimated there are over 10,000 bicycles that have been impounded by local authorities since May 2017, with the impound lot unintentionally creating a colourful artwork as the bikes are crammed up against each other.
The bike schemes were created to help ease the congestion on roads by encouraging people to ditch their cars for the final mile of their trip and take a bike instead. However, the initiative has seen users abuse the dockless system and ditch cycles in illegal places, rather than designated parking spots the councils has introduced.
After months of pleading with the startups to find a solution, Hefei's urban management departments took the decision to simply scoop them off the streets and dump them in the playground of an old school.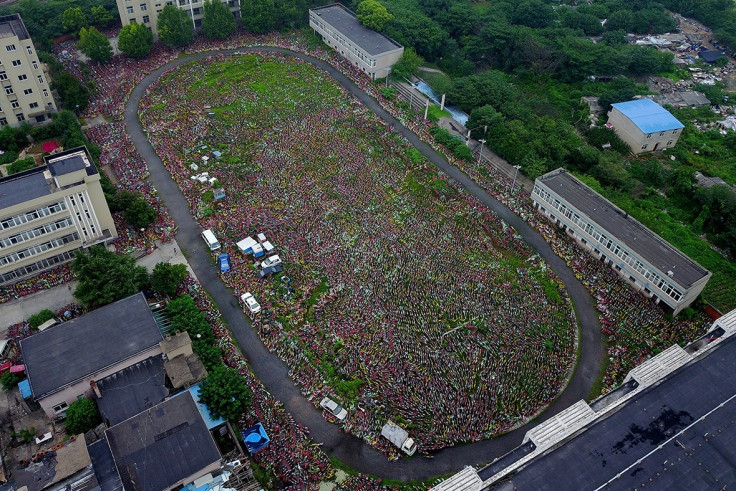 Mobike has made its way to the UK, firstly in Manchester and now with London in its sights. Currently, London's residents can find Singapore-based oBikes alongside the established and docked 'Boris Bikes'. However, the introduction of oBikes to the capital has seen residents complain of similar issues as China with bikes either left in awkward, unsafe places such as pavements, or opportunistic vandals taking advantage of the dock-free cycles and leaving them in broken heaps.
Mischievous pranksters in Melbourne, Australia have had their antics posted to social media with pictures of oBikes hidden up trees, taped to lampposts or relocated on top of public toilets. The introduction of shared bikes was supposed to have a positive effect but Melbourne's Lord Mayor has spoken out against the clutter caused by the bikes.
Hefei City Urban Management Bureau Director Li Dayong told reporters that the bike share schemes have made a great contribution to promoting low-carbon travel, however the lack of awareness for civilised riding needs to be addressed. The city plans to return the bikes to companies but will no doubt collect more in the meantime.