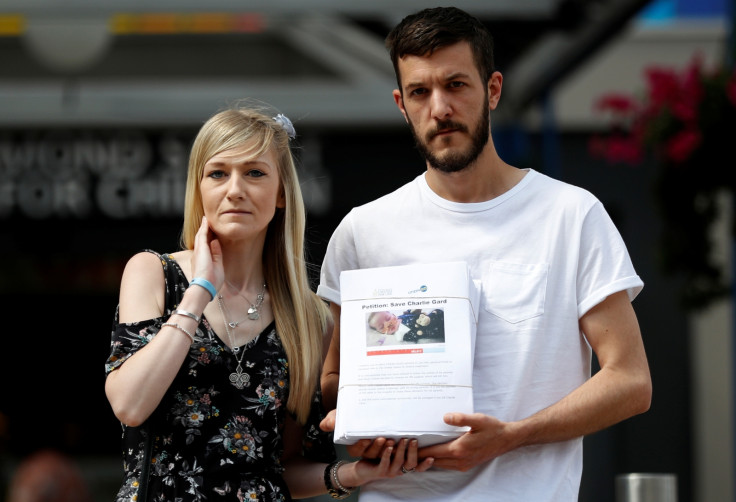 Police have been contacted after staff at Great Ormond Street Hospital received death threats in connection with the Charlie Gard case.
Doctors and nurses treating the terminally-ill boy at the hospital have been subjected to abuse and harassment while families visiting their children at the hospital have been "harassed and discomforted" it has been reported.
Great Ormond Street Hospital says it was compelled to contact police amid concerns for the safety of staff following a tide of "shocking and disgraceful" hostility and disturbance both in the street and at the London medical facility.
Charlie's parents Connie Yates and Chris Gard have fought a high-profile legal battle against GOSH to have their son, who was born on 4 August 2016, flown to America to receive the highly experimental nucleoside treatment.
Their case has so far been rejected by the High Court, the Court of Appeal, the Supreme Court and the European Court of Human Rights.
However, a hearing at the High Court has been scheduled to discuss fresh evidence from two international hospitals about nucleoside therapy.
Great Ormond Street has been the focus of public hostility for their refusal to support the family in their efforts to carry out the treatment.
Reacting to the abuse directed at staff Mary MacLeod, chairman of the hospital, said in a statement: "Great Ormond Street Hospital cares for many thousands of seriously unwell children every year, providing outstanding treatment for those who need it most. Charlie Gard's case is a heart-breaking one. We fully understand that there is intense public interest, and that emotions run high.
"We recognise the tireless advocacy of Charlie's loving parents and the natural sympathy people feel with his situation. However, in recent weeks the GOSH community has been subjected to a shocking and disgraceful tide of hostility and disturbance. Staff have received abuse both in the street and on line.
"Thousands of abusive messages have been sent to doctors and nurses whose life's work is to care for sick children. Many of these messages are menacing, including death threats. Families have been harassed and discomforted while visiting their children, and we have received complaints of unacceptable behaviour even within the hospital itself.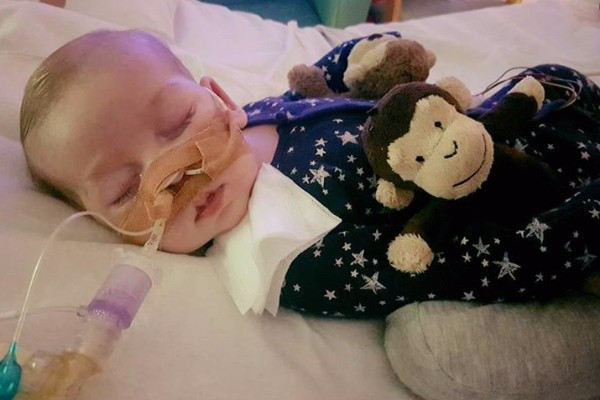 "Whatever the strong emotions raised by this case, there can be no excuse for patients and families to have their privacy and peace disturbed as they deal with their own often very stressful situations or for dedicated doctors and nurses to suffer this kind of abuse.
"Great Ormond Street Hospital is in close contact with the Metropolitan Police and we will do everything possible to hold to account anybody who involved in this kind of deplorable behaviour."
A spokesperson for Charlie's parents said they do not condone abusive or threatening behaviour to GOSH staff. "We too get abuse and have to endure nasty and hurtful remarks on a daily basis. People have different opinions and we accept that but there is a line that shouldn't be crossed as it makes a stressful situation worse and is very upsetting for all involved.," a statement read.
American specialist, Michio Hirano, a professor of neurology at Columbia University Medical Centre in New York, travelled to London this week to examine Charlie for the first time and discuss the case with Great Ormond Street doctors.
The final hearing to determine Charlie's fate is expected to be heard on 24 and 25 July at the High Court Mail Online reports.