Green Day frontman Billie Joe Armstrong has expressed his anger about Donald Trump's election as the next US president. The American Idiot singer supports the protests taking place across the country against Trump and has called for "drastic" action to remove the republican from the White House.
Ahead of the presidential election on 8 November, various musicians joined forces to support democratic hopeful Hillary Clinton and have since vocalised their shock at Trump's victory. Armstrong, 44, has previously compared the billionaire businessman to Adolf Hitler and is now hoping for his downfall.
In a live Facebook Q&A with fans on 11 November, Armstrong said of Trump's election: "I f*****g hate Donald Trump. He's not my President, he doesn't represent a large half of the country, he doesn't even represent the people that voted for him."
The Revolution Radio singer continued: "There's a working class people that wanted change and they were maybe somehow desensitised by all the racist rhetoric. I don't think a lot of them actually are racist people, but the fact is that we voted him into office. Hopefully, something drastic will happen in the future where he's not in office any more."
According to Armstrong, Trump's presidential win has already had a negative impact on minorities and other communities across the US. The singer said: "I don't think any of us were really prepared for this at all.
"If you look at what's going on in the States right now, just the campaign alone, you're starting to see fallout already with anti-Semitism, white supremacist groups spray-painting and kids in cafeterias around Mexican kids saying 'build a wall'. This is becoming the new norm in the United States right now. No one was prepared."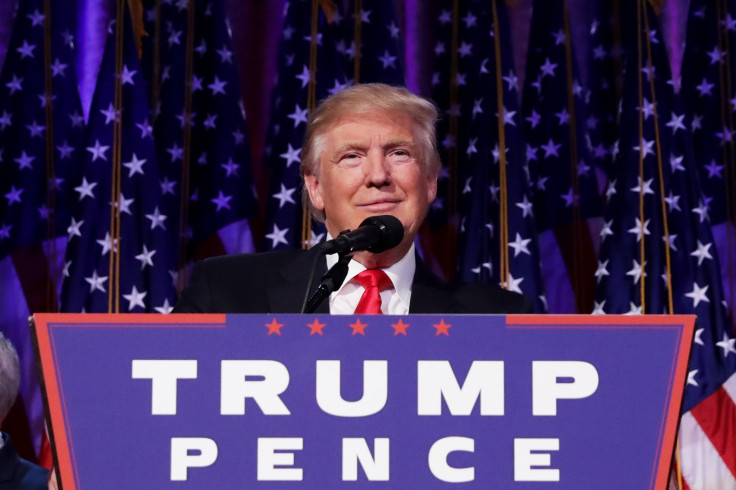 Hours after Trump was announced as President Barack Obama's successor, pop star Lady Gaga staged a protest outside Trump Tower in Manhattan, New York City. Other celebrities to either take part in or express support for the peaceful protests include Madonna, Mark Ruffalo and Jamie Lee Curtis.
Dark Horse singer Katy Perry shared her disappointment via Twitter, telling her 94.1 million followers: "THE REVOLUTION IS COMING. RISE UP. POWER TO THE PEOPLE. WE WILL NEVER BE SILENCED. #LOVETRUMPSHATE. Do not sit still. Do not weep. MOVE. We are not a nation that will let HATE lead us."
The 32-year-old singer is also said to have donated $10,000 (£8,000) to the Planned Parenthood initiative, a nonprofit organisation providing reproductive services for women including legal abortion, which Trump has strongly opposed.