A con artist has been sentenced to 21 months in jail after lying about losing his family in the Grenfell Tower fire in order to bag £12,500 ($17,000) of charitable donations.
Serial convict Anh Nhu Nguyen, 52, was even pictured meeting Prince Charles when he presented himself as a survivor of the blaze that gutted the West London tower block in June 2017, killing at least 71 people.
The Vietnamese-born UK citizen told relief workers and the media he had "lost everything" in the blaze, including his wife and 12-year-old son, giving details of how he "lost them" in the smoke filled building.
He claimed he was so traumatised by his loss that he could not concentrate or eat anything.
But it was all a fabrication.
In fact, Nguyen had arrived at the scene after the tragedy while grief-stricken residents were frantically searching for their loved ones. He then fraudulently set about pretending to be a fellow resident.
For two weeks he posed as a Grenfell victim, during which time he obtained a hotel room, laptops, food and clothes amounting to £12,500.
He aroused suspicion after he gave several different flat numbers to crisis teams, including three that didn't exist and another that belonged to a real victim.
Nguyen pleaded guilty to two counts of fraud by false representation and one count of making an untrue statement to obtain a passport at Southwark Crown Court in November 2017.
The shameless conman has 28 previous convictions for offences including fraud, arson, grievous bodily harm and theft and has gone by 17 different aliases since he arrived in the UK in 1980.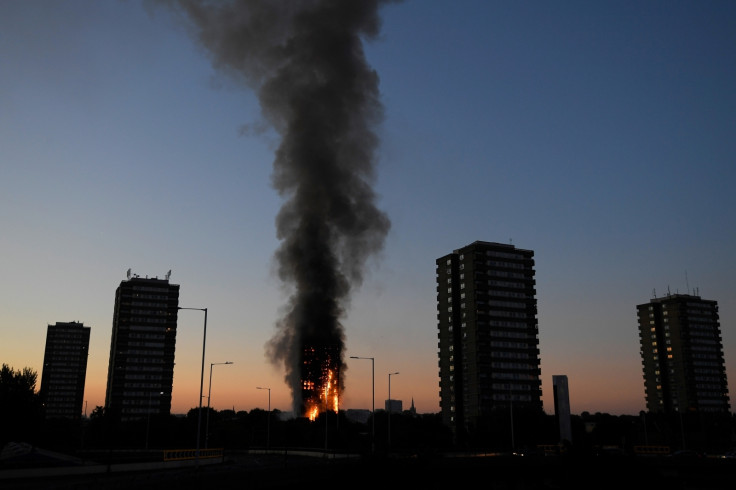 Kate Mulholland, from the Crown Prosecution Service, previously said: "Nguyen's deceit in the aftermath of such a catastrophic loss of life was breath-taking.
"He was willing to lie again and again, adapting his story when it was questioned, in order to profit from the huge aid efforts and outpouring of sympathy for true victims.
"At one point he claimed to have lived in a flat where the sole occupant had died. He also gave TV interviews in which he described the harrowing experience of escaping from the flat he had lived in for 20 years and losing his wife and son.
"CCTV showed that the day after the fire he was at a housing charity nine miles away in Whitechapel appearing happy and light-hearted and his mobile phone was located at his home in Beckenham.
"The selfishness and manipulation Nguyen showed has horrified those whose job it is to help the true victims of Grenfell Tower."
Nguyen lived in Beckenham at the time of the fire – 11 miles south of Grenfell. Detectives located his mobile phone at his south London address.