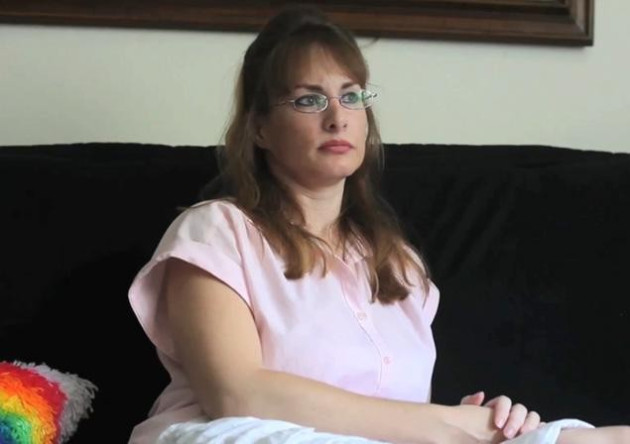 A woman who suffered from a rare sexual disorder which left her constantly aroused has committed suicide the day after her story went public.
Gretchen Molannen, 39, was found dead at her home in Florida over the weekend after US newspaper the Tampa Bay Times published a story about her condition on 30 November.
Molannen suffered from persistent genital arousal disorder which left her physically but not mentally aroused. Those afflicted with the debilitating condition can only find temporary relief by masturbating for extended periods of time.
The local county sheriff police office responded to a suicide call the night after the story was published. Two of Molannan's friends confirmed it to the Tampa Bay times.
Molannen had struggled with the disorder for 16 years. The Tampa Bay Times reported in the initial feature that Molannan had to suffer in silence, leaving her completely unable to work, before being diagnosed with the condition.
Her condition was so debilitating she was forced to stop working altogether in 1999. She had twice attempted to file for disability, but was turned down both times.
She told the Tampa Bay Times: "I had such a different life before this thing, this beast, took over.
"I used to love life. But this has destroyed it. This isn't living. What's the point?"
In the initial article about her, Molannen said she had attempted suicide at least three times during the past year because of her condition.
Speaking about her ordeal, she added: "The arousal won't let up. It will not subside. It will not relent. One O-R-G will lead you directly into the horrible intense urge, like you're already next to having another one. So you just have to keep going.
"I mean, on my worst night I had 50 in a row. I can't even stop to get a drink of water. And you're in so much pain. You're soaking in sweat. Every inch of your body hurts. Your heart is pounding so hard.
'It won't let you calm down. You can't go to sleep. You think you are going to have a heart attack. You think you are going to die."
The Tampa Bay Times defended the article about Molannen, saying she had agreed to tell her story in July and it was read out to her before it was published.
The paper reported she thanked them in an email two days before the story was published. The email read: "Thank YOU for taking an interest in doing a story for me! I am flattered that you cared so much to want to help.
"I just hope this will educate people that this is serious and really exists, and that other women who are suffering in silence will now have the courage to talk to a doctor about it.
"If men have suffered with the shame of impotence or even priapism, now it's time for women to get help as well. Thank you for your patience with me and for devoting so much time to this. I'm sure your editor is very proud of your work and I'm excited to see my own story online."