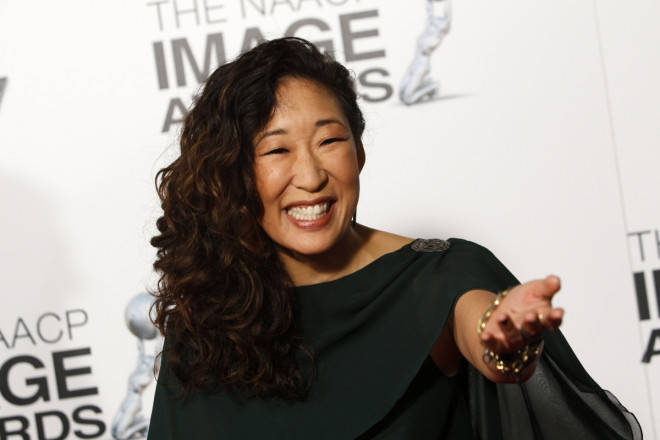 Canadian actress Sandra Oh has officially left Grey's Anatomy after ten years on the mega-hit series.
During an interview with The Hollywood Reporter, the 42-year-old, who is best known for her role as Dr. Cristina Yang on ABC's medical drama, talked about her last days on set.
"I will say, my last day, people asked if I was going to be sad. I didn't know. But by the end of the day — which ended up being late since we shot late — Kevin threw me this little party," she said.
"There were lots of celebration because the party was myself, [co-showrunners] Tony Phelan and Joan Rater, who [both also] left. Gaius Charles [Shane] and Tessa Ferrer [Leah] had left earlier that week. The party was joyous for me — the whole day was. I was so excited to come to work. I came in early, which I never do, and hung out."
Oh also described her final scene with Ellen Pompeo, who plays Meredith Grey on the show.
"In the finale, Scene 44 was an extremely important scene between Meredith and Cristina. I remember reading it and I hated the scene. It made no sense to me and I couldn't connect to it. But sometimes the place that is the most resistant is, a lot of the times, the place to mine. It was deeply emotional. It was the last scene that Ellen and I shot. I can't speak for how it was for her to shoot that, but at the very end, I remember feeling for our chests embracing. I'm holding her and I can hear that she's tearing up. I was holding her and it felt like we were one body," she said.