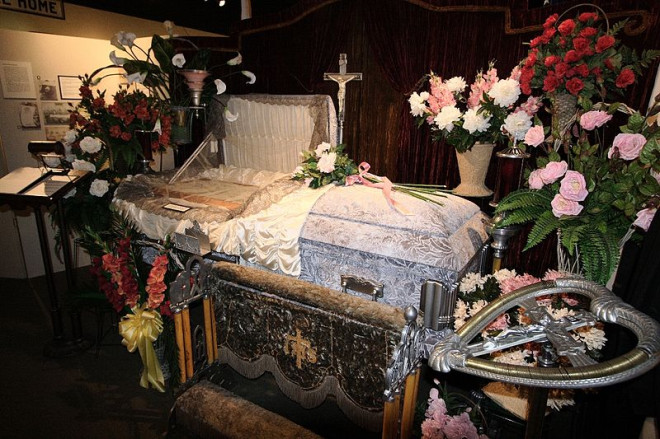 A French woman will marry her dead boyfriend two years after he died of a heart attack.
Pascale Liéard was given permission by President Hollande under a law that makes France one of the few countries to authorise posthumous marriages.
"I am a little apprehensive," said Liéard, who will wear a black and white outfit during the ceremony.
"There are tears in normal weddings, so I can't imagine what will happen at ours. I am not super happy because it will be very hard."
The 48-year-old, who has three children from a previous marriage, met her partner, named only as Michel, seven years ago in Saint-Omer, north-west France.
He was sent to prison before they could marry but they planned to wed while he was in jail. Unfortunately, while incarcerated, Michel died of a heart attack a month before the ceremony could take place.
Liéard penned four letters to President Hollande, seeking permission to marry her deceased boyfriend.
After 20 months and inquiries by police to verify the story, Liéard had her request granted.
"Although he is gone, he is still my man. I wrote to the President with all my heart. I went beyond simple words and it was accepted," she told France Television.
She added: "It will be like any other wedding ceremony except that there will be a photograph in the place of Michel."
In France, posthumous marriages can be authorised by the head of state when "the sincerity and reality of the matrimonial project" can be proven, according to a Times report.
The legislation for posthumous marriages dates back to 1959 when a dam burst and killed 420 people in southern France. Since then, 300 people have wed dead lovers.
In February 2011, another Frenchwoman, 35-year-old Christelle Demichel, married her dead boyfriend, a policeman who was killed by a drunk driver in September 2002.
Watch the video of Zhuang Huagui who married his girlfriend eight days after she died