NBC's supernatural show Grimm returns for its 4th season on Friday, 24 October.
The 4th season picks up right where the finale left off, with Nick (David Giuntoli) having lost his Wesen-spotting power, which implies that he will lean on Trubel (Jacqueline Toboni) as his "seeing-eye Grimm."
NBC has shared a promotional photo gallery for the premiere episode, which is titled Thanks for the Memories.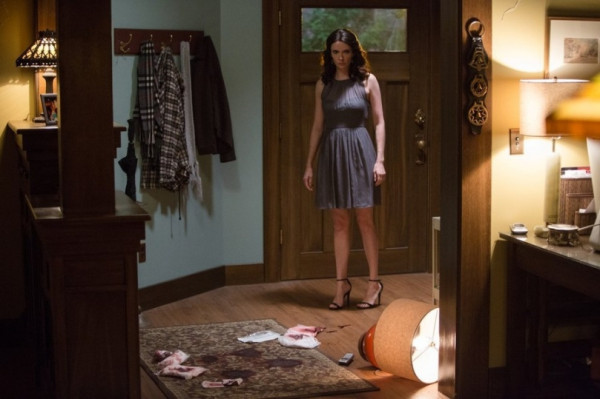 Also, there is a new sheriff in Portland City.
According to Tvline, Toni Trucks will play a tough county lawwoman on an upcoming episode of the NBC supernatural drama.
Trucks' character, Deputy Janelle Farris, will request Nick and Hank's help with a highway-crime scene.
In related casting news, Erick Avari will play a salvage-yard owner whose business attracts Nick's attention in regard to a string of highway disappearances.
Both Trucks and Avari will appear in the season's sixth episode of Grimm.
Entertainment Weekly recently unveiled strange creatures that will feature in season 4.
According to the website, four different types of Wesen will be seen this season -
Gedächtnis Esser, a part-man part-octopus Wesen has four tentacles that burrow into its victim's head.
Schinderdiv, a basic demon beast with long-bottom fangs meant to embody ruthlessness and selfishness.
Heftigauroch a bull-like Wesen that morphs into rage when provoked.
Golem: Made of clay and 10-feet high, he's made to protect the meek but is dangerous to try to control. "The twist with our Golem is how it gets destroyed," executive producer Kouf teased.