Grimm season 5 episode 5 will not air on 27 November: Nick and his team will battle a giant rat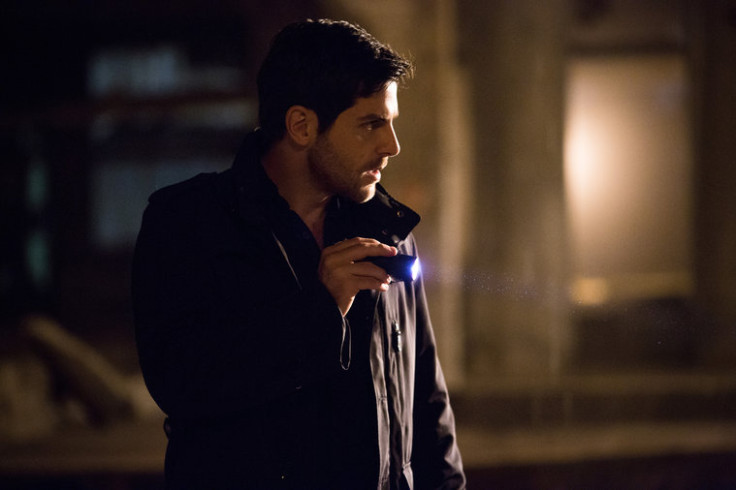 Grimm season 5 will go on a brief one-week hiatus and return with a new episode next Friday, 4 December at 10pm EST on NBC Network. Episode 5 is titled, The Rat King, where Nick and team encounter the mythical Rat King while investigating a case.
The official synopsis reads as follows:
Nick (David Giuntoli) and Hank (Russell Hornsby) are called to the scene when three Wesen go out on a hunt at a local dump and get more than they bargained for when two turn up dead after they encounter the mythical Rat King. Meanwhile, a very badly wounded Trubel (guest star Jacqueline Toboni) is taken to the hospital and Nick finally meets Meisner (guest star Damien Puckler). Silas Weir Mitchell, Sasha Roiz, Reggie Lee, Bree Turner and Claire Coffee also star.
In the last episode, we saw Nick and Adalind connecting, and trying to live a normal life for their son. Nick moved Adalind and Kelly to a warehouse to keep them safe, and the mismatched couple even shared an embrace in the episode. However, the actor has maintained that there is no romantic link between Nick and Adalind just yet.
He told Zap2it, "The connective tissue between Adalind and Nick is simply of being parents. Nick's gonna get out of that house, find a bunker somewhere, and if Adalind is gonna be a good mother, he'll keep her around."
A promo for the upcoming episode shows Monroe saying, "A 20-foot tall ratzilla? It's not real." Hank maintains, "I don't like rats." The promo voice-over declares, "A creature is stirring, and it's the size of a house," as we see a giant rat howling.
Nick asks everyone to run, as Monroe jokes, "We are going to need a pretty big trap." How will Nick handle this new problem? We will have to wait till next week to find out.
© Copyright IBTimes 2023. All rights reserved.