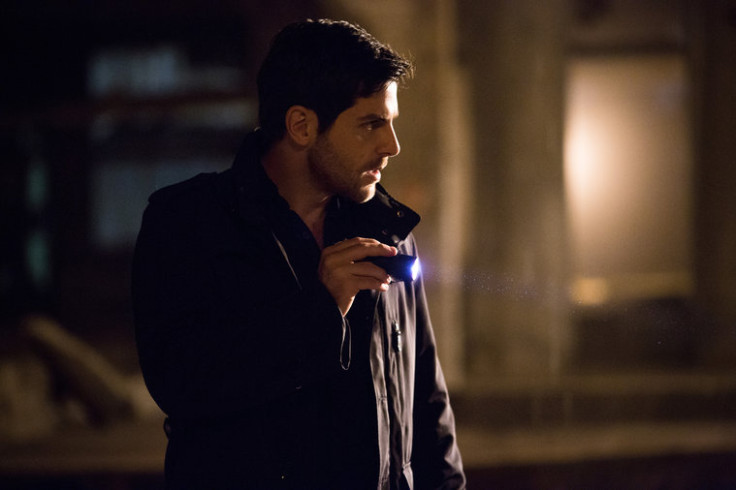 Grimm season 5 premiere set the tone for a darker season ahead. Portland Police homicide detective Nick Burkhardt will make some major changes to ensure Adalind and their newborn's safety on the heels of the Wesen uprising. Episode 2 is titled, Clear And Wesen Danger, which will air Friday, 6 November at 9pm EST on NBC.
According to the official synopsis, "On the heels of becoming a new father, Nick (David Giuntoli) must make some major changes to keep his child and Adalind (Claire Coffee) safe. Monroe (Silas Weir Mitchell) and Rosalee (Bree Turner) step in to help prepare for the new addition. Meanwhile, Capt. Renard (Sasha Roiz) assigns Hank (Russell Hornsby) a new partner as they investigate a brutal murder at an investment group."
David Giuntoli, who plays Nick, teased that season 5 is a kind of a reboot in an interview with Oregon Live. "There's something of a reboot this season. We've lost my mother. We've lost Juliette. We've lost the trailer. And, as you'll soon see, we lose my house." Giuntoli teased that season 5 will bring new sets, and "lockdown Nick".
"Nick is basically going to be living in a bunker. I'm going to be working with the government to figure out how to get this Big Bad taken down," The Big Bad being the Wesen uprising.
Adalind delivers a baby boy in the premiere episode and they name him Kelly, after Nick's recently deceased mother. But fans are curious to know if Nick will develop romantic feelings for his former enemy. David said, "I don't want to give too much away. But proximity breeds romance," and added, "And boy, wouldn't that be awkward?"
Giuntoli dished on whether Nick will have time for his child given there is a Wesen uprising coming. "I don't think I'm reading books to our child. It's more saving him from imminent danger," he said.