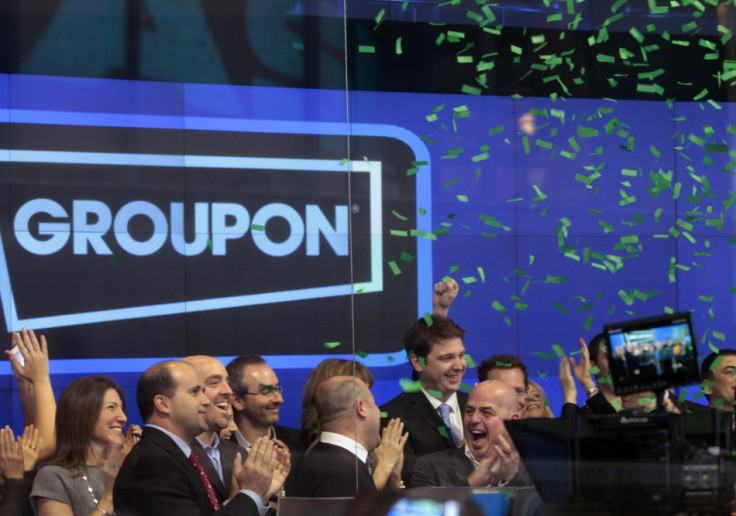 Daily deals website Groupon has been referred to the Office for Fair Trading (OFT) by the Advertising Standards Authority (ASA) because of "serious concerns about its ability to adhere to the Advertising Code".
However it's now been revealed that the OFT is already been investigating Groupon since July 2011, to see if it's "complying with consumer protection legislation".
ASA says Groupon has broken advertising rules 48 times in 2011.
The regulator highlights three areas where Groupon has caused problems: "Failure to conduct promotions fairly, such as not making clear significant terms and conditions; failure to provide evidence that offers are available; and exaggeration of savings claims."
"It is in the public interest that we refer the matter to the OFT, the OFT being better placed to address any underlying issues concerning Groupon's trading practices generally," said ASA in a statement.
If any wrongdoing is found, Groupon could face court action under 2008 consumer protection regulations.
Courts then have the power to set an unlimited fine.
Groupon offers its users location-specific daily deals for participating businesses, promising consumers great savings and more trade for companies.
However some businesses say they've been hard done by when offering deals through Groupon.
With no limit on the amount of people able to claim a deal, some have seen their profits take a dent as they work flat out to meet their obligations.
"We realised to our cost that we became Groupon slaves," said Hannah Jackson-Matombe, who owns a cleaning business, to the Daily Mail.
She ended up dropping the price of a specialist oven clean at £95 to £19 after being persuaded to by Groupon, despite originally only wanting to lower it to £70.
After 300 requests - more than she anticipated - which she had to comply with, Jackson-Matombe found her business working flat out for very little money.
Groupon floated onto the New York stock market in November, with a valuation of $12.7billion.
However its share price quickly fell by 15 per cent.
"Groupon constantly strives for business practices that are in the best interest of consumers," said a statement from the company.
"We are constantly evolving business process to ensure customers receive the best possible experience at the highest standards.
They added that they are "cooperating fully with the OFT".