GTA 5 1.08 Patch Debuts Capture Mode, Fixes North Yankton and Infinite Money Glitches
GTA 5 1.08 patch debuts Capture the Flag style gameplay with 20 new jobs at stake
Rockstar Games has just rolled out the latest 1.08 bug-fix update for Grand Theft Auto 5 (GTA 5) on Playstation 3 (PS3) and Xbox 360 platforms. The new title update (v1.08) brings Capture the Flag style gameplay for GTA 5 Online along with bug fixes for North Yankton and Infinite Money glitches. The update has been available as free download since 17 December via Playstation Network as well as Xbox Live.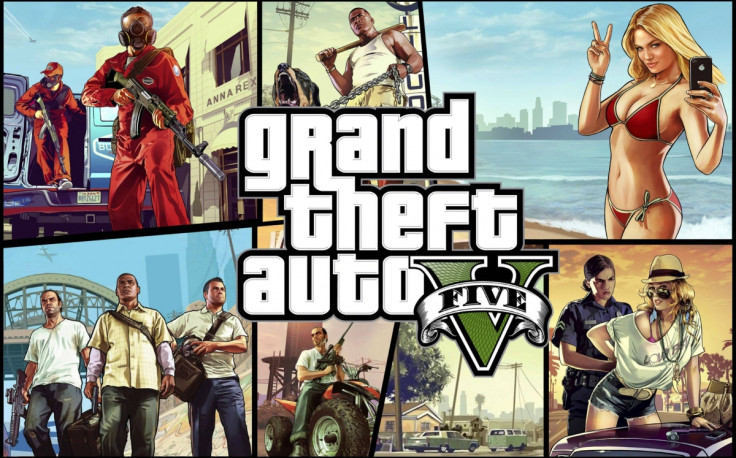 Here is the complete list of bug fixes or changelog for the new 1.08 title update, courtesy Rockstar Support:
Increased cash payouts for losing teams in Last Team standing and Team Deathmatch.
Increased the cash and RP rewards for Races with multiple laps.
Cash payouts for Parachuting now take points scored into account.
Improved spawning for Deathmatches where the spawn points were previously very far apart.
Improved support for Chinese, Japanese, Korean and Russian in the Creator.
Calling the mechanic now shows you if a vehicle on the list is destroyed or impounded.
Team balancing does a better job of putting friends and crew members together.
BETA Crew Head to Head matches are now available to play. To initiate a Crew Head to Head, you'll need to create a Playlist that does not contain Vehicle Deathmatches, Survivals or any Jobs that require more than 2 teams. From there, go into My Playlists and you'll see a prompt for Head to Head (BETA). This will launch the lobby and you will be able to invite other players from your Crew, Friend's Crews or Skill Matched Crews.
Player blips no longer remain red on Missions when the player has a Bounty.
Players who end a Race as DNF are now awarded cash relevant to the amount of checkpoints they passed through during the course of the Race.
Players who race solo now earn cash. Previously, zero cash was awarded for a solo race.
Last Team Standing, Capture and Missions are separated out in the Create Playlist menu.
Small deduction to the amount of cash the winners of Races, Parachuting and Last Team Standing matches receive in order to increase payouts for all other participants.
Masks are now removed during Races where a helmet is required and are also removed by default when a player uses the Smoking animation.
The Purchase All Ammo option now charges the full value of filling all player held weapons with ammo.
Fixes an issue where GTA Online players could reach North Yankton.
Fixes a rare issue where characters could be lost if the player attempted to join GTA Online when disconnected from the Network.
Fixes for various duplicate vehicle exploits.
Fixes issues when using the Character Select from inside the Creator.
Fixes issues with ammo vanishing after testing a Deathmatch in the Creator.
Fixes exploits of the Fastest Lap bonus.
Glasses from the Beach Bum update now appear in the inventory menu.
Players in Tanks now have more protection from other players attempting to deliberately give them a Bad Sport rating.
Bad Sport timers now read properly and show the correct time left in the Bad Sport lobby instead of "00d00h00m".
The aforementioned infinite money glitch involves the unlimited ability to resell or duplicate vehicles via Los Santos customs shop. The glitch which was unearthed in 1.07 patch has now been fixed with 1.08 title update.
In addition, the 1.08 patch features 20 new jobs across four unique modes with a GTA twist on the classic 'Capture the Flag' multiplayer match. GTA 5 fans will be introduced to a world of gang rivalry in a bid to capture, raid and protect valuable packages including stolen cars in the confines of their respective bases.
GTA 5 Online players can now fiddle with four variants of Capture the Flag style confrontations. IBTimes UK brings you the rundown on each of these playable modes, courtesy of Rockstar Games Newswire.
RAID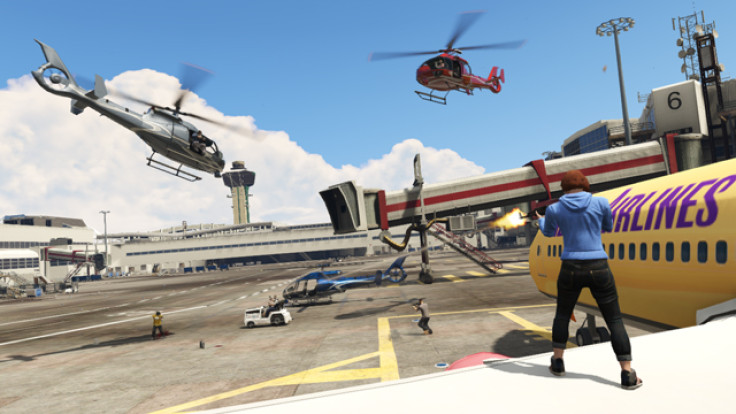 The raid mode challenges players of rival teams to fight their way into the enemy base, steal more packages than your enemy before time runs out or reach the target score to win the match.
The raid mode can be played on either of two strategic locations on the map, Vaspucci Beach and Fort Zancudo Air Base.
a) "Beachin" at Vaspucci Beach
Legal Highs and bad t-shirts are among the four factions who fight for control of this tourist trade route, while looting/raiding the opponents' camp for stashes of cash and/or packages. Just take the package back to your base by any means and it is all yours. Steal or raid more such packages to win the match.
b) "Wargames" at Fort Zancudo Air Base
Teams lock horns in their quest to capture huge stockpiles of weapons from their opponents' military operations base. Raiding each other's bases at either end of the Air Base will be the key objective of this mission. Teams are at liberty to use fighter jets, planes and helicopters at the Air Base to aid them in their quests.
Hold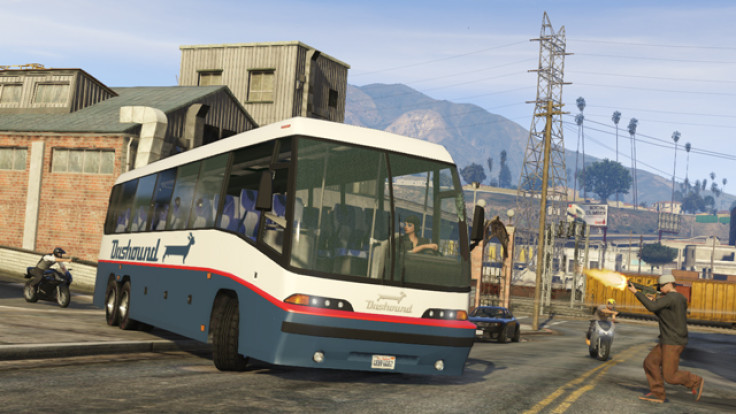 The hold mode demands rival teams to collect and protect the most number of packages in their base when the time runs out. Packages are strewn across the map and are found in the enemy base as well. The players may choose any means to secure the target score or beat the rival camp with maximum package possession when time runs out, to win the match.
"Block Party"
Block Party indulges in block fights or gang wars in Close Quarter Combat (CQC) between four factions in Chamberlain Hills. All factions start the match with two packages each in possession and should try raiding the enemy camp while protecting their own. All raided packages need to be protected as well until the time runs out. The team with more number of packages in possession will win the game.
GTA
The GTA mode assigns players the task of stealing target vehicles scattered around the map. The stolen vehicles must be brought back safely to your team base within the allotted time, while beating your opponents score with more vehicles in your possession.
"My Maibatsu"
Sanchez dirt bikes are at stake as four East Los Santos car thief outfits compete to capture the shipment at Maibatsu factory and return them back to their base.
"Field of Screams"
Rival gangs square off in their quest to secure an elusive Fieldmaster tractor in the backyards of Grapeseed for pride, honour and some serious farming business in Blaine County.
Contend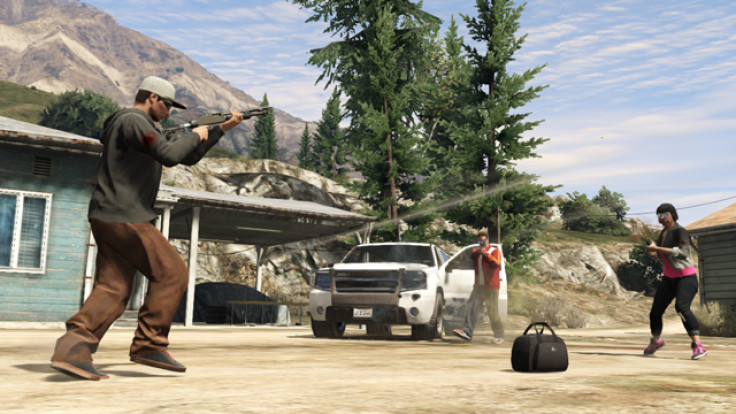 As the quest name suggests, Contend forces rival gangs to fight for the one and only package at the epicentre of the map. Teams compete to bring this package back to their home turf and once captured, the package respawns at the centre of the map. The team with maximum number of captures will win the game.
"Salty Snatch"
The quest dubbed as Salty Snatch brings two rival factions Dog Walkers and surfing talent agents fighting for a shipment on the pier. Set in the backdrop of sands and dunes, teams fight for the possession of package at the heart of the map.
Also Read: Galaxy 11: World's Ultimate Football Team Face Off Aliens in Fantasy-Inspired Campaign [VIDEO]
© Copyright IBTimes 2023. All rights reserved.