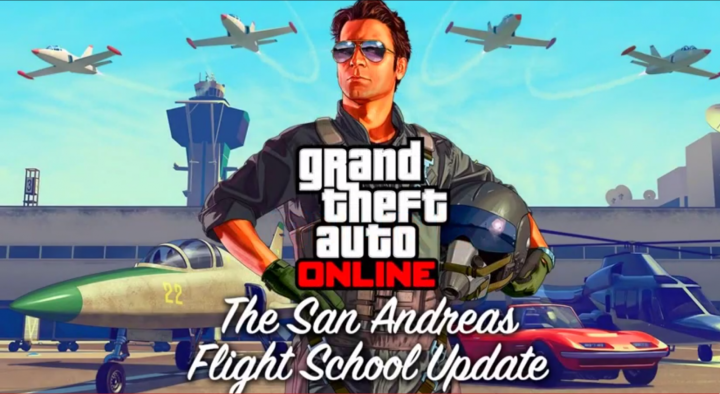 The GTA 5 1.16 San Andreas Flight School Update is now live and available to users on the PS3 and Xbox 360, according to Rockstar. The update's contents are in line with rumours that indicated that the DLC would bring new missions, aircraft, parachutes and more.
Below is a list of everything that's included in the update.
---
Aircraft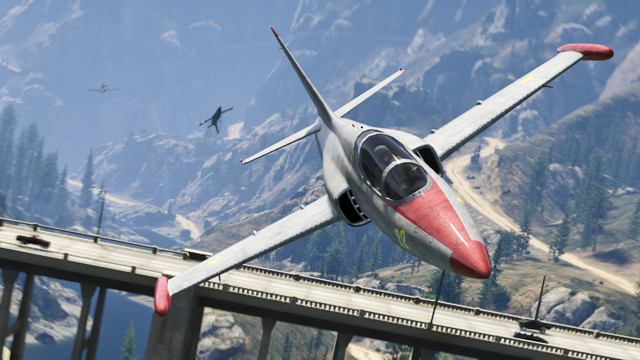 Western Besra (training jet)
Swift Helo (two person shuttle-civilian helicopter)
Buckingham Mil-Jet (16 seater)
---
Cars
Invetero Coquette Classic
---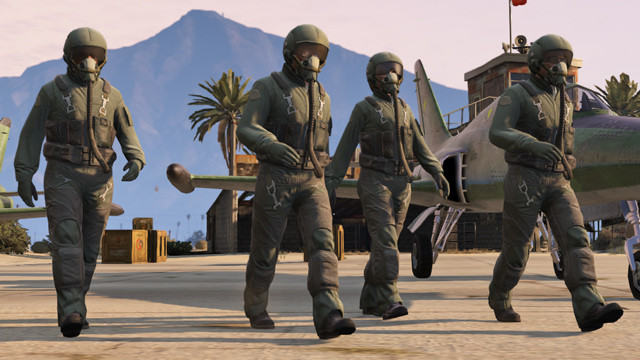 Missions
10 New Solo Missions that are designed to make players one with the sky. They "will make you comfortable in any pilot's danger zone, including combat manoeuvring, low-flying challenges, formation flying and more."
---
Game Modes
'Acquire Targets' is a kill-the-carrier style mode where opponents fight in P996 Lazers to control one flag; maintain control for as long as you can to rack up points.
In G-Rating, compete against other cadets as you fly to pick up 15 flags in both weapons hot and cold environments.
Air Force Zero is where the defending team must protect an aircraft against an attacking team as it flies to the safe LZ.
---
Parachutes And Flight Suits
Hit the silk with a collection of new Chutes and Parachute Bags, and if things get a little out of control, rely on the Reserve Parachute to give you a second chance at that soft landing – or use it to get creative with your precision dives. A set of new flight suits are now available as well.
---