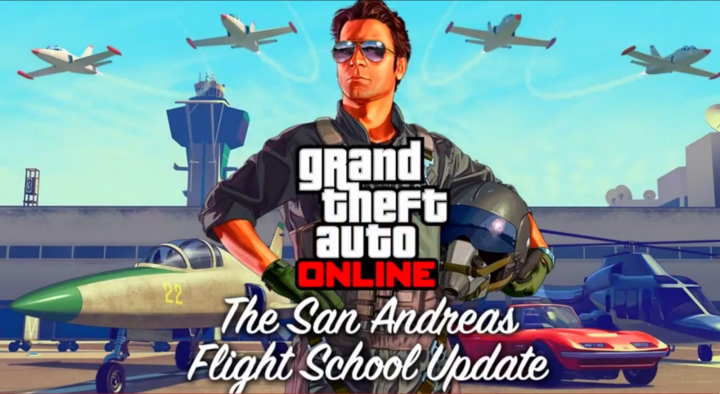 Avid GTA 5 gamers can now enjoy Flight School DLC vehicles in GTA Online for free, as discerning YouTube tipsters, iCrazyTeddy and TwoDynamic have revealed an easy guide to unlock the new DLC helicopter for free in the game's online mode.
This feat can be accomplished by using an inherent glitch or bug in the game, which will fool the system into thinking that you have paid the money.
But, in reality no money will be deducted from your account when you purchase the Swift Helo in GTA Online by exploiting a simple in-game glitch.
Tip #1: The catch here is to ensure that you have above $1.5m in your in-game bank account in order to initiate the purchase process for Swift Helo (classic model) via elitastravel.com.
Here is how you do it:
Just open elitastravel.com by browsing the internet on your in-game phone in GTA Online.
In case you have $1.6m in your pocket, just transfer the same to the bank account.
Now, create a second character in GTA Online or switch to your second character and transfer all your money into the second character's inventory.
Sign into your main character in GTA Online and go ahead and purchase the Flying Bravo edition of Swift Helo from Elitas Travel website.
To do so, just select the Flying Bravo variant of Swift Helo via th Elitas Travel website in GTA Online and then click on Buy Now button.
Tip #2: In order for this glitch to work properly, you need to ensure that you have more than $1.5m in your in-game bank account, but less than $1.6m, as the system bypasses the eligibility criteria and gives you free access to fly the Swift Helo in GTA Online.
Tip #3: This bug or glitch seems to work flawlessly regardless of how many times you repeat the same process.
Tip #4: In case your money is deducted from the bank account after the purchase, just switch off your Xbox console to cancel the transaction quickly. Now you can repeat the glitch once again, until you get this right and earn yourself free access to the new Swift Helo.
Tip #5: This is not a game-breaking glitch, but rather a coding bug or error by Rockstar, as the purchase system allows players to make the purchase for free when their bank account shows they are clearly short of money.
Gamers are advised to make the most of this glitch as long as it lasts, as Rockstar is likely to patch the bug very soon.
For further assistance, check out the video guide from iCrazyTeddy and TwoDynamic (below):