GTA 5 Online: Lottery and Gambling DLC gameplay concept revealed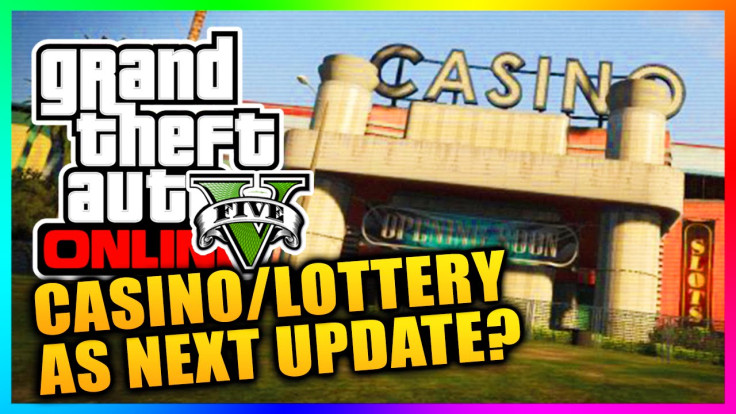 Renowned YouTuber iCrazyTeddy walks us through the new Lottery and Gambling DLC concept, in this latest gameplay video for GTA Online.
The Gambling DLC concept video is the creation of fellow YouTuber Madgaz, who has posted the original gameplay video on his YouTube channel MadgazGaming.
It must be noted this is not the actual DLC, but just a conceptual idea based on the YouTuber's creativity and imagination.
The concept video details how you can buy a lottery ticket to earn yourself a chance to win a big sum of money, although all your winnings will be based on sheer luck as there is no guarantee that you will make money every single time.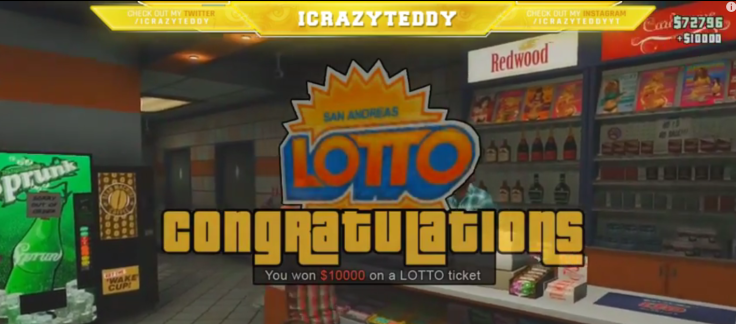 You might even receive a congratulatory message (see screenshot above) if you are the winner of the sweepstakes or be greeted with the message to try again with better luck next time.
iCrazyTeddy also points out that massive billboards and signboards hung up around the shops clearly hint at the forthcoming Lottery DLC for GTA Online, which is consistent with the leaked game files that have already confirmed placeholders to accommodate these gameplay elements in the game.
The YouTuber also suggests a Round-Robin lottery system with 30 players logged into the lobby in GTA Online, wherein each of them places a bet of $1000 and only one lucky player gets to win them all based on the randomly chosen name by the gambling system.
© Copyright IBTimes 2023. All rights reserved.