Fresh details of Casino DLC pertaining to Lottery Ticket Gambling update have surfaced online via leaked game script in GTA 5 1.15 Patch unearthed by renowned hacker in GTA community, ST3V3HACKER.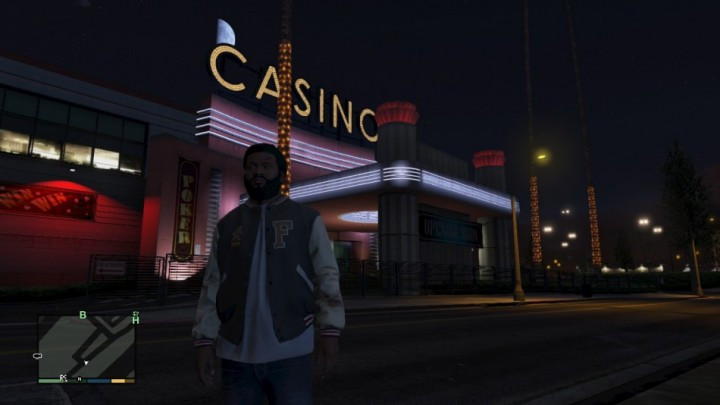 ST3V3HACKER, a member of se7ensins.com recently posted the leaked source code pertaining to Gambling update on Twitter and also shared a link to his post on the forum thread with discerning GTA 5 tipster, DomisLive (aka Dom).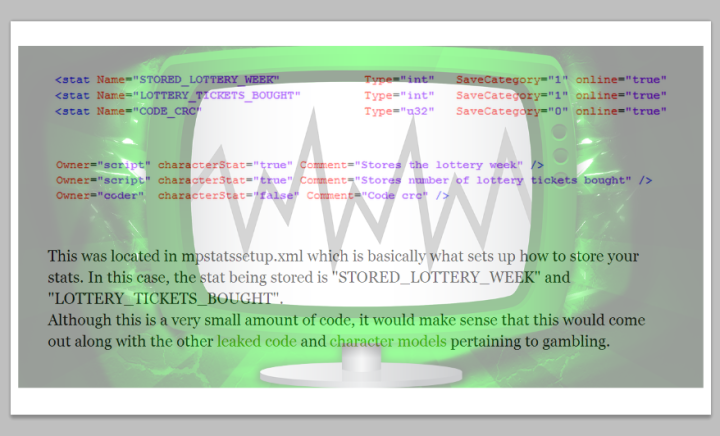 The screenshot pertaining to leaked source code for the widely speculated Gambling update was first spotted on Gyazo.com by Dom, who later shared the information via his YouTube channel.
According to the leaked description in source code, the reference code for Lottery Ticket Gambling update was found via mpstatssetup.xml file, wherein the stat details being stored include "Stored_Lottery_Week" and "Lottery_Tickets_Bought".
In addition, there is also a line in the source code that reads: "Stores number of lottery tickets bought" which actually hints at the ability to purchase multiple lottery tickets in GTA Online via Casino DLC or Gambling update.
Though the details of Gambling update revealed in leaked game script are sparse, it makes sense in the context of numerous recent leaks pertaining to Casino DLC making waves on the internet.
Given the accuracy of ST3V3HACKER's recent leaks including Golden Paint job, the pink tyre smoke, the brown tyre smoke, the black pure window tint and several musical horns that were released with 'I'm not the Hipster update', we can expect the Gambling update to be part of the highly-anticipated Casino DLC for GTA Online.
With Rockstar patching up several in-game exploits including the infamous money glitches, GTA Online gamers are clamouring for more cash-rich jobs or missions for making quick money in GTA 5.
The advent of Casino DLC or Gambling update will surely pave the way for better entertainment as well as means for making quick money within the rules of the game, and thereby help curb instances of illegal money hoarding through hacks, glitches and cheats in GTA Online.
Would you like to see Casino DLC or Gambling update as part of upcoming releases for GTA Online? Please leave your comments below.