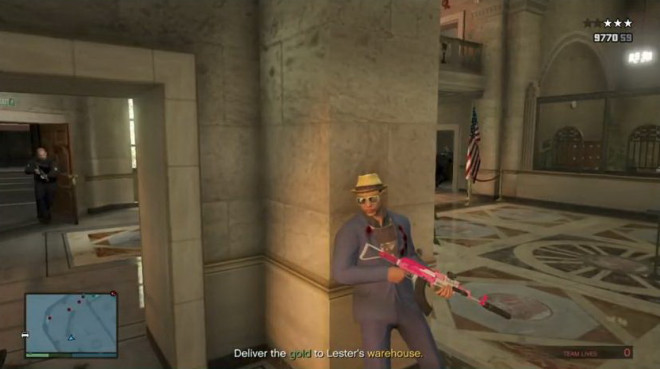 Though Rockstar said earlier it had taken down several money glitches in GTA 5 wih its 1.10 update, it looks like the developer has missed out several other glitches, including the 'Instant 250K Money Glitch' which was discovered recently.
The glitch has been featured in a video by YouTube user L3WG, whose method allows players to make 150K GTA$ every five minutes.
Method
The players will have to find themselves a car. It can be picked up from the streets or they can use a car from their garage that they don't want to duplicate.
Once in the car, the players will have to drive away from their garage or apartment to call Pegasus. At this point, they will have to order a large vehicle.
The players will now have to take this new vehicle and park it extremely close to the garage door, so that it won't open. Then they must head into the garage.
They need to pick an expensive car and ensure that it has loads of upgrades on it, so that they can make more money from it.
Enter the car and try driving out of the garage. If this has been done correctly, players should get nothing but a black screen.
Up next, players must park their car on the street outside and call Mars Mutual Insurance. They must buy the car back right away.
Users will now have to go into the net browser and buy the Karin Rebel. They might have to swap the car with one in their garage. It can be replaced once the players have made their money back.
Up next, players will have to call their mechanic for their Rebel. Once they can see the indicator for the Rebel, the players can go and sell their souped up car at Los Santos Customs for a good amount of money.
Watch the Video Below for detailed instructions.