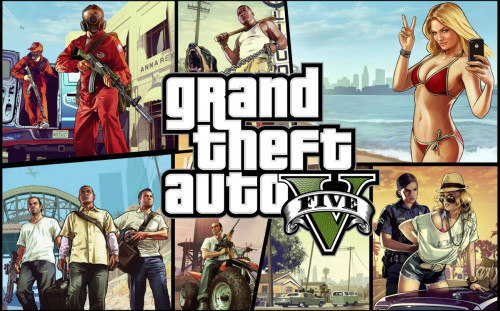 For several months now, players of Rockstar's GTA Online have been complaining about cheaters who've used the many money glitches in the game to make billions of in-game currency, thereby making gameplay unbalanced and unfair. Rockstar has promised to take action against them for a while now and has been patching up glitches at a fast pace. The publisher has now released Grand Theft Auto 5 Patch 1.09.
See Also: GTA 5 Money Glitches After 1.09 Update Patch
What does the new patch Fix?
The patch list only points at two fixes.
1) Improved anti-cheat measures
2) Fix for several GTA$ and RP exploits
So the new changes are very, very minor and won't change gameplay for players. However, it will try to enforce fair gameplay onto GTA Online by taking away some of the most popular GTA$ exploits and cheats.
Also See: GTA 5: Is Rockstar Going To Ban Cheaters on GTA Online? [FAQs Answered]
In the past, Rockstar has said that it will be taking various measure try and make things as legitimate as possible.
"To keep the gameplay environment as fair as possible for legitimate players, we routinely do sweeps to separate out cheaters and modders, and to reverse any illegitimate transactions", said the company in its support forums. "These sweeps are based on in-game automated detection, examination of suspicious gameplay statistics, and also manually-reviewed evidence submitted by the Community. If you were not engaged in any wilful cheating or exploiting yourself, you do not need to worry about getting caught up in our work to separate out cheaters from the rest of the population."
The publisher has even asked players to start reporting cheaters so that it can take the necessary action.
"If you encounter someone that is taking advantage of exploits in your GTA Online session, you can alert us directly by using the in-game reporting functionality.
In the Pause menu, under the Online tab, select Players and scroll to the offending player. From there, select Report and choose Exploits from the violation options. We appreciate the community's support and understanding as we work to address these issues and apologise for all inconvenience caused."