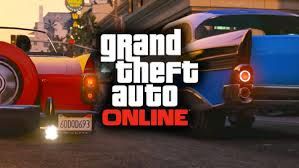 Rockstar has finally picked the first batch of "verified" jobs for Grand Theft Auto Online.
The list includes six races and four deathmatches. They serve up everything from rooftop races to heavy metal shoot outs in armoured vehicles.
The current set of jobs was picked from players using the PS3 and Xbox 360 version of the game.
Handpicked by Rockstar North, these jobs represent some of the best player-created content. They have all been created using GTA Online's beta version of creation tools which released earlier. It allows players to design their own deathmatches and races in GTA Online.
Rockstar's initiative to get players involved in the content creation process has paid off because over one million jobs have been created since the launch of the tool.
When Rockstar does add jobs to the verified list, they become playable by everyone on both Xbox 360 and PlayStation 3. However, all the unverified jobs can only be played on the platforms that they were created for. Apart from this, these high-quality jobs get more exposure and attention since they have been endorsed and handpicked by the publisher.
For those who want Rockstar to consider their custom-created jobs, the company has asked them to share details and links on this post's comment thread. Rockstar also announced that it will go on to announce more "verified" jobs soon.
With the content creator tool, Rockstar has managed to facilitate the creation of some exceptional content, thereby giving GTA 5 players more and more reason to continue playing the game that they love.
The 10 verified jobs are all set in varied locations including Los Santos, Blaine County, La Puerta Bay in South Los Santos, the Bolingbroke Penitentiary near Sandy Shores and Mount Gordo in northeast Blaine County.
Check out the full list of verified jobs over here.