GTA 5 Online gamers were challenged to exhibit their best Job creations (Races and Deathmatches) at the recently concluded Rockstar Social Club Event Weekend for a chance to win GTA$1m and an exclusive GTA Online licence plate. Rockstar has added five new Jobs to its Verified list along with five others from Creator Weekend Selections to keep its loyal fans engaged in online gameplay.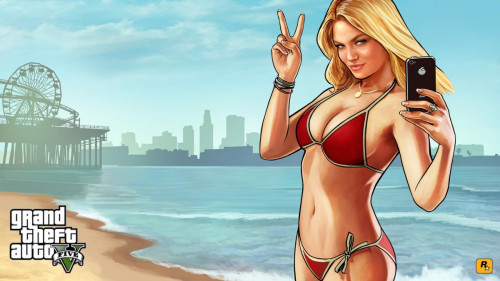 As Rockstar reports on Newswire, it actively makes changes to Player Created Jobs before certifying them as Rockstar Verified in order to ensure quality, copyright validation and other technical improvements. Some of its key technical adjustments include altering spawn points, enhancing checkpoints or varying the number of weapon pickups for a given Job.
Once Player Created Jobs are Rockstar Verified, they will be made available for online gameplay on Xbox 360 and PS3 in your next Freemode session.
Check out ten new Rockstar Verified Jobs for GTA Online:
Twists and Twirls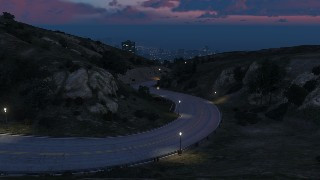 Experience the dangerous curves down the winding roads of Vinewood Hills across Blaine County's iconic countryside. Race your way from the Galileo Observatory to Tonga Valley, as you make deft turns through steep curves and dangerous cliff edges down the narrow road...
Rockstar advises gamers to stick to a sports car and "steer clear of the comet's twitchy backend" or risk swivelling off the road. The game developer also suggests deft use of the brake pedal to counter tight turns and dangerous cliff edges during the race - Twists and Twirls.
Stars in Your Eyes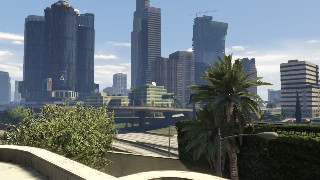 This race event is dedicated to the popular music track Star in Your Eyes from GTA 4. Be advised to pick the fastest car in your garage for quick getaways through the busiest highways in Los Santos.
The race creator, blueeyedbarbi, recommends turning off traffic in the game settings, especially for novices with slow reaction time. However, you may want to leave the traffic option turned ON if you are looking for a bigger challenge.
Monaco Grand Prix GTA ed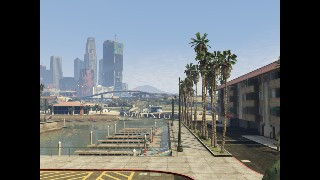 This is the recreation of popular real-world track, Monaco Grand Prix GTA ed. It features Southern Europe's iconic Grand Prix race track, super-fast cars, a tricky hairpin, lonely urban streets, a seafront setting, and a couple of ruthless chicanes to drive you ahead in the race or get you killed in the stampede.
Casal Dos Ferros Race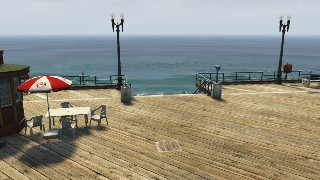 It is a classic race track for the purists with no tricky elements, death traps or unwelcome distractions to slowdown your progress. As Rockstar admits, it offers raw and unadulterated driving experience that requires precision timing with speed, control and a bit of smart thinking, particularly how you exploit the terrain and game dynamics like slipstreaming to your advantage.
Classy Construction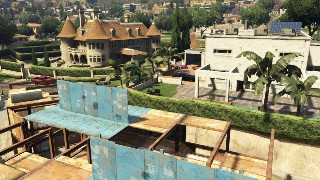 A new Vinewood Hills mansion is up for construction as it invites downtown construction workers to uptown hoods. With two opposing tribes vying for supremacy, isolated firefights and rising tensions are common.
While high walls and fast cars give you an edge in this tricky deathmatch, owning a sniper rifle at a vantage point or seeking out a minigun at the heart of the action will surely help you in owning the streets.
4 Way Madness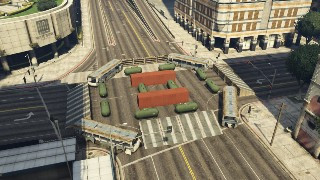 Make your way through the narrow Downtown track that is spread across four blocks and tailor-made for aerial chaos as rival players cross paths in a bid to infiltrate the airspace through a centralised death zone.
The winner of GTA$1M award, gangsterpdp (for his conniving creation), has assembled gas tanks in the death zone which promotes any minor mid-air collisions to become fatal. The cunningly designed map requires patience and careful planning for survival till the end.
Tip: The catch here is to consolidate your strength at the starting grid and then slowly move out as you reduce your rival numbers. Once your rival team weakens, just be ready for the final carnage.
Crastenburg Drifting Race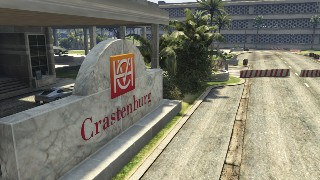 As the race title suggests, it tests player's ability to drift across several parking lots near Los Santos International. With carefully positioned barrels and containers gamers will be tried in a series of deadly turns and ominous chicanes that can instantly decide your fate.
Your only saving grace is a well-tapped handbrake that ensures your car takes a controlled drift through the turn, and of course you need precision timing with braking and accelerating to master the art of drifting at high speeds.
For a well made classic race track for drifting, its creator WoriedNiko (a French Canadian gamer), receives the TOPCRE8R license plate as well as GTA$1M.
Laguna Seca Remake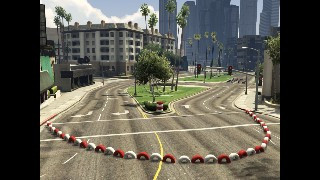 This race track previously featured on Rockstar Newswire, which gets the game maker's certification of approval thanks to its meticulously detailed recreation of Southern California's famous Laguna Seca raceway.The track is now available for both Xbox 360 and PS3 as it challenges diverse skills of a driver with long straights and tight 270 degree corners.
The race creator, GTAVDriver, wins himself a NO1CRE8R license plate and GTA$1m to spend lavishly on high end rigs for an edge in online races.
Paradise Ally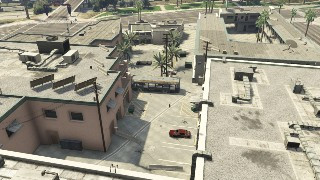 Paradise Ally revisits the law of urban jungle in a classic deathmatch setup amid warehouses at the far end of Del Perro pier. A high-walled street alley strewn with heavy weapons, heavy armour and multiple entry points will drive players to be on their toes. The key here is to capture an ATV from the perimeter, and bulldoze through the burnt out cars and buses, while making your way to the central corridor for a sting attack.
Unseenchaos26, the creator of Paradise Ally, has earned THECRE8R license plate for his well-crafted deathmatch.
Tip: Just when the bloodbath ends, climb over to the top of the warehouse overlooking the old motel and take down your re-spawned enemies stealthily from above.
Terry's Hangout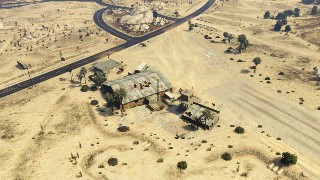 Terry's Hangout is the only #CreatorWeekend selection to debut its creation outside of Los Santos. Its creator Terrynut6969 earns Rockstar's praise with I CRE8 licence plate for carefully choosing a cluster of buildings set around a small airport hangar amid the Blaine County landscape.
The creator award recognises his industrious use of space by dividing it with wrecked buses to create dynamic pathways and secure areas for surprise attacks. With shotguns scattered all over the map, it paves the way for king-of-the-hill style skirmishes and head-to-head showdowns, which can be well-cherished in the cold blue desert moonlight.