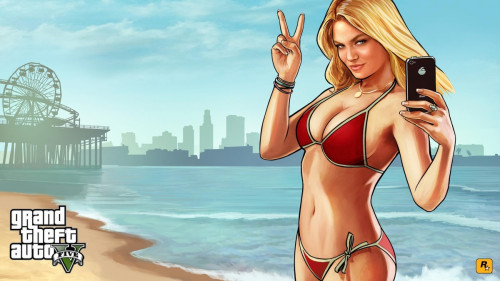 Rockstar has taken a firm stand to clean up the mess created by hackers and cheaters in GTA Online with recent maintenance updates and hot fixes, following its 1.09 patch release. Nevertheless, the new title update (v1.09) has failed to fix a few glitches related to car duplication and unlimited RP, which discerning gamers have been exploiting for an edge in GTA 5.
Explore the latest car duplication glitch for unlimited money making spree via Los Santos Customs shop, which is explained below:
Take the car you want to duplicate to the Los Santos Customs shop and park it at the door entrance with its hood pointing to one corner of the wall (as shown in the video below).
Make sure the car is parked at an angle so that you can leave the car at the entrance and enter the shop while the door is still open.
Before the garage door closes, get your friend to drive away your car. Now open the Xbox Game Store quickly before the shutters close and then keep tapping "A" repeatedly until the game store loads up.
Now exit the store and log back into GTA 5 Online. Once you return online, the garage door at Los Santos Customs will open. You can now run back to your duplicated car and drive it to your garage or sell it at the Customs shop.
You can now drive your original car back to your garage or use it to duplicate another car at the Los Santos Customs shop.
Rinse and repeat the steps above to duplicate as many cars as you like. You can then sell them off one by one or fill up your car garage and customise it with different upgrades, colours and decals to show off to your friends.
For further assistance, watch the video below: