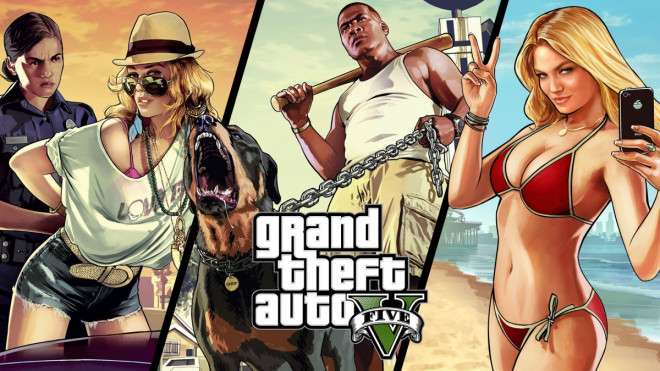 What must one do to qualify as the most unlucky player on GTA 5's multiplayer mode, GTA Online?
a) Get hit by a plane's wing while getting out of a car?
b) Get run over by a friend's car?
c) Get slammed into the ground by a jet's door?
d) Having a jet crash, explode into flames and run you over?
e) All of the above?
It looks the player in the video below picked option 'e'. Check it out to watch as he meets misfortune after misfortune to become the most unlucky man on GTA Online.
The footage was retweeted by Doom co-creator John Romero and has been circulated heavily over the last few weeks.
GTA 5 1.12 Update Money Glitch Discovered
In other GTA 5 news, players have now discovered one of the first car duplication glitches that work after the arrival of the 1.12 update.
It requires players to call upon the help of one friend and a set of sticky bombs. Reports have it that Rockstar has gone ahead and removed a majority of the money and RP glitches that used to work with the GTA 5 1.11 update. Read more about that here.
UFO Spaceship in GTA 5
For those of you who have been trying to find the game's UFO space ship, a view from YouTuber Dynasty will help you do just that. By exploiting a glitch in the game's story mode, Dynasty's instructions require players to shift into Online mode in between a mission so that they can then find the UFO space ship. Read more about that here.