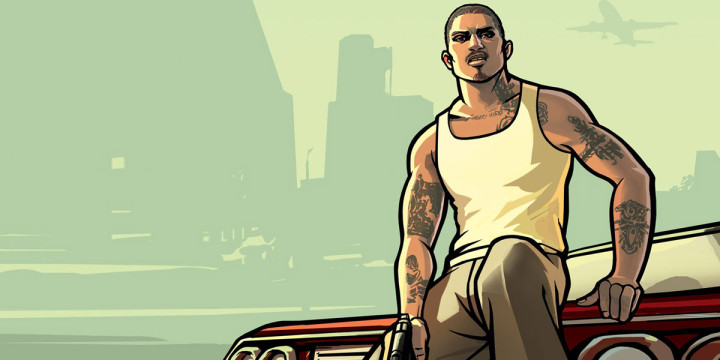 This Sunday (26 October) marks the 10 year anniversary of the release of Rockstar Games' Grand Theft Auto: San Andreas, and it appears a new Xbox 360 version of it might be on the way.
An achievements list was posted on XboxAchievements.com, indicating that a remastered version of the PS2 and Xbox classic might be in the pipeline. A version was released before as an 'Xbox Original' but without achievements or updated visuals.
Totalling 1000 gamer-points, the 33 achievements reference key missions and numerous activities from the game – including going to the gym, spending money on new clothes, hair styles and tattoos, and competing in marathons.
Rockstar recently released 10 new online jobs for GTA Online as part of their celebrations for the San Andreas anniversary.
San Andreas concluded Rockstar's seminal GTA trilogy originally released on PlayStation 2, which started with GTA 3 and GTA: Vice City. San Andreas was the culmination of all that, providing the series' biggest game world to date and introduced numerous new customisation and RPG-like options.
SA told the story of Carl 'CJ' Johnson, who after the death of his mother returns to his Los Santos home to find his neighbourhood in disarray and the local police force corrupt. The game's world was a fictional California which also included San Fierro (Rockstar's San Francisco) and Las Venturas (Las Vegas).
Nothing has been announced by Rockstar, but the achievement list is a big sign that something might be in the works. The achievements list might be for the Xbox 306, but doesn't mean you should rule out a potential PlayStation 3 release as well.
Grand Theft Auto V is getting a next gen remaster later this year and will be released on PlayStation 4 and Xbox One on 18 November. A PC will follow in January.