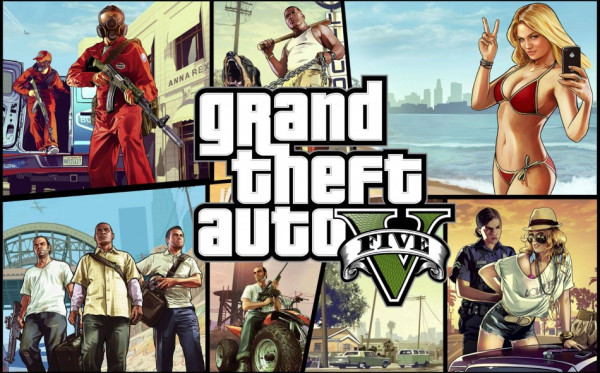 Grand Theft Auto 5 (GTA 5) has been the biggest selling game of the year with due credit to its expansive open-world and innovative gameplay like never before. The game's rising popularity is further boosted by the recent release of Beach Bum DLC and 1.06 Title Update (Patch) for fixing several known bugs and issues with GTA Online.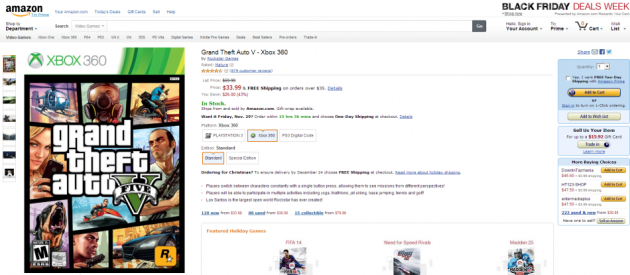 GTA 5 just got hotter with Amazon (US) offering a hefty discount of over 40% on the game for PS3 and Xbox 360, starting 26 November. Those who want to play and experience the third-person action /RPG can now grab the game copy for PS3 and Xbox 360 at $33.99 from Amazon.
In other words, you get a discount worth $26 or 43% off on GTA 5 selling price from Amazon. This deal is part of the annual Black Friday sales event with free-shipping for in-store pickup.
Earlier, Best Buy also offered GTA 5 for PS3 and Xbox 360 at just $33.99 (as part of Early Access Black Friday event) until 26 November 1am EST or 10pm PST. The deal has now been closed with the limited period offer running out of stock.
On the other hand, Walmart is offering just the Xbox 360 version of GTA 5 at a special discounted price - $42.10, while the PS3 version sells at its regular price - $54.49.
Quite disappointingly, there are no such offers for GTA 5 sales in the UK either from Amazon or Walmart. The game sells at its regular price of £41.99 for both PS3 and Xbox 360. Nevertheless, prospective buyers of PS3 (500GB) can grab a free copy of GTA 5 from Amazon UK as part of the Black Friday Deals Week.
Also Read: GTA 5 DLC: Leaked Audio Files Hint at Casinos, Dirt-Track Racing and More