The mayor of a small town in Guatemala was burned alive by a mob acting on behalf of his political rival. Violent lynchings, which often involve the victims being set alight, are a common phenomenon in Guatemala, which has the sixth-highest murder rate in the world.
Basilio Juracan, who was re-elected as mayor of the town of Concepcion – 100 miles west of the capital Guatemala City – became the target of a methodical house-by-house search on Saturday (10 October) by men who set three houses and two vehicles ablaze during their hunt.
When they found 43-year-old Juracan, the mob dragged him out of his house, beat him and then poured gasoline on him before striking a match. The mob did not stop there, and hacked one of the mayor's sons with a machete.
The young man is being treated at a local hospital, Guatemala's press reported on Monday (12 October).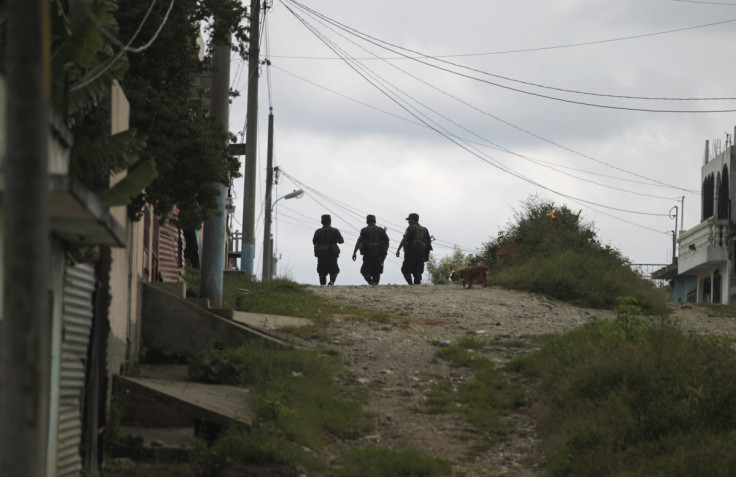 Some residents claimed that, earlier that day, Juracan was involved in an attack on Lorenzo Sequec, a former mayoral candidate.
Hours before he was killed, unidentified gunmen, believed to be sent by the mayor, stepped out of a vehicle and opened fire on Sequec's pickup truck. While he survived, his teenage daughter and niece died in the gunfire and five people, including Sequec, were injured.
According to newspaper La Prensa Grafica, Sequec had been accusing Juracan of misusing city funds and was pushing for a police investigation.
In a similar incident in May, a 16-year-old girl was also beaten and burned to death in the Rio Bravo municipality of Guatemala by a lynch mob, after she was accused of killing a taxi driver. A horrifying video of the attack circulated widely in the Central American country, showing images of the girl being punched and kicked by a large group of vigilantes. After the beating, one of the mob covered the young girl in petrol and set her on fire.
Between January and May last year, there were 2,343 murders in Guatemala, according to figures released by the state National Institute of Forensic Sciences (Inacif).