Guernsey: Passenger jet struck by lightning and damaged on flight to Gatwick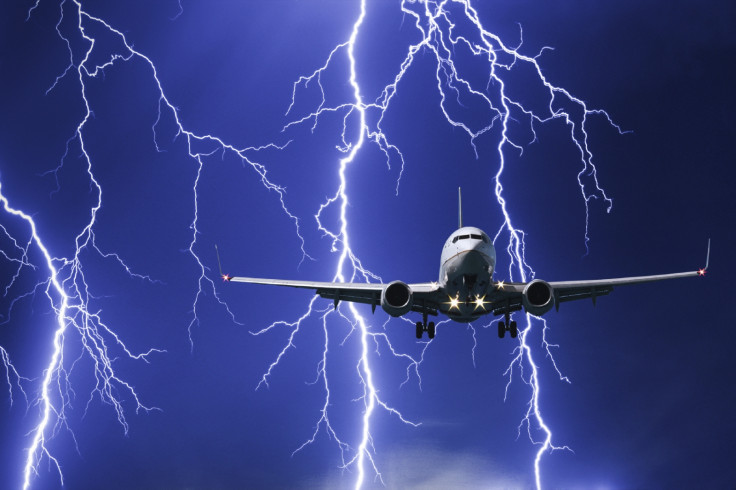 A Channel Islands passenger jet operated by Aurigny airlines was struck by lightning as it came in to land at Gatwick airport from Guernsey. The Embraer 195 plane suffered minor damage to its tail after it was caught in a lightning storm late on Thursday morning (13 August). The damage was inspected by engineers on the ground after the aircraft made a safe landing.
"We were cleared to land by air traffic control and no other aircraft, operating in the same conditions, were similarly affected. Our aircraft landed normally and no one was injured or adversely affected in any way," Aurigny has said in a statement.
The incident caused nine-hour delays after a jet had to be chartered to replace the shuttle service between Guernsey and London.
The BBC reported that because the replacement had an insufficient number of seats the lightning strike had further consequences. The airline said in a statement that one of its ATR72 aircraft was operating the route on 13 August at full capacity "but due to its size, 72 versus 122 seats, it could not accommodate all the passengers booked to fly on the Embraer sectors".
Twitter users vented their frustration with the delays online, complaining about a lack of refreshments and information supplied by the airline. One compared his experience with Aurigny to flying with budget airline Ryanair.
© Copyright IBTimes 2023. All rights reserved.