Woman dies after lightning struck while hiking in Rocky Mountains, three others injured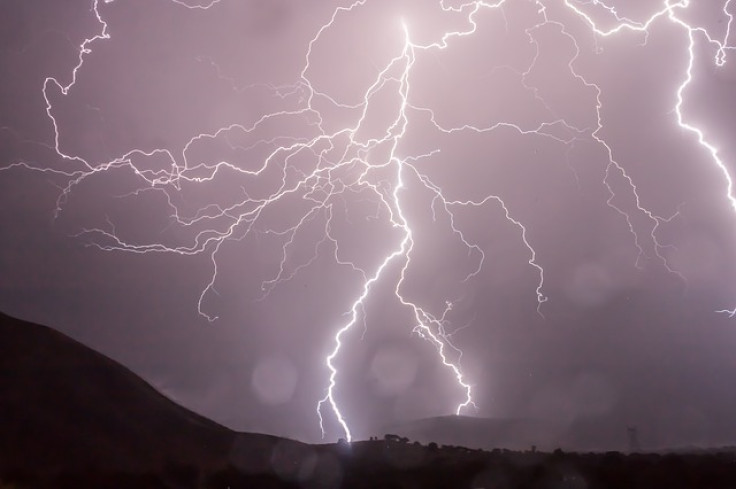 A woman has died after being struck by lightning while hiking in the Rocky Mountains, Colorado, local police said.
Three other hikers suffered injuries in the incident Friday, with one being sent to a local hospital for treatment, the Denver post reported.
A bolt of lightning struck the Mount Yale Trail, which is one of the highest peaks in the range, standing at over 4,000m above sea level.
The trail is two hours west of the popular tourist site of Colorado Springs.
It took rescuers several hours to reach the victims because of the difficult terrain.
Initially, emergency responders believed two people had been struck and injured, but that number later increased.
Two of the hikers hit lost consciousness for a relatively short time but were able to recover and did not suffer any lasting impact.
The area had no mobile phone service, so the survivors were forced to hike from the scene and drive to an area where they could notify emergency responders of the incident, according to the Denver Post.
Two victims were from the Denver area, including the woman who died. She was located by responders on the mountain, where she was pronounced dead Friday evening.
A 32-year-old man was airlifted to a Colorado Springs hospital; he was listed in critical but stable condition.
None of the victims names have been released at the time of writing.
The Rocky Mountains have previously experienced fatal lightning strikes, including two incidents in a row in July 2014.
Lightning has previously been blamed for the death of a hiker in July 2014 to Colorado's Rocky Mountain National Park for the second day in a row.
© Copyright IBTimes 2023. All rights reserved.