Günter Grass: From the Nazi Waffen-SS to the Nobel prize for literature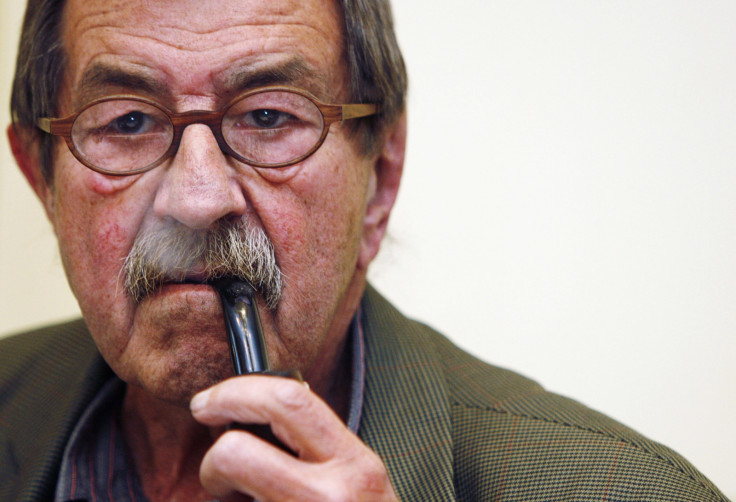 Günter Grass, the influential and controversial Nobel prize-winning German writer, has died aged 87 following a lung infection.
Grass was best known for his debut novel The Tin Drum, published in 1959 and about the life and observations of the protagonist Oskar Matzerath, a dwarf who is incarcerated in a mental asylum for a murder he did not commit.
But he was also well known for his politics, with a number of outspoken moments defining his life, such as a poetic critique of Israel and his opposition to German reunification in the early 1990s.
Here is the life of Grass in ten facts:
Grass was born the semi-independent Baltic city state of Danzig, which is now Gdansk in Poland, on 16 October, 1927.
During the rise of Nazi Germany and the Second World War, Grass was in the Jungvolk (Hitler Youth) before, aged 17, being drafted into the Waffen-SS, the elite armed wing of the Nazi Party. He only revealed this fact about himself in 2006.
He fought on the frontline against the Soviet Union's Red Army and was injured by shellfire near the German city of Cottbus, before being taken prisoner by the US until the end of the war. Grass claimed he never fired a shot during his service, but acknowledged that he would likely have been involved in Nazi war crimes had he been a little older.
After the war ended, Grass became an art student in Dusseldorf. He had supported himself financially by dealing on the black market, playing drums in a jazz band, working on a farm and cutting tombstones as an apprentice mason. During this period, with the support of a writers' group called Gruppe 47, Grass began to write poetry and plays.
By 1959, Grass had finished and published his most famous novel, The Tin Drum. This turned into a trilogy with the publication of two follow-up novels, Cat and Mouse (1961) and Dog Years (1963). The three books are known as the Danzig Trilogy.
Grass wrote several politically charged novels, among them the anti-Vietnam War book The Flounder (1977) and The Rat (1986), an apocalyptic novel based on a vision of the nuclear and environmental destruction of the planet.
For most of his life, Grass was a committed left-winger and supported the Social Democratic Party (SDP). But he was no fan of the radical left and stood against reactionary and idealistic forces in German politics. He also opposed German reunification in the early 1990s on the grounds that it may once again become a force for bad in the world because of what had happened in the past when Germany was a strong state, citing Auschwitz in particular.
Grass was for a decade a speechwriter for German chancellor Willy Brandt, who led the SDP from 1964 to 1987, five years of which (1969 to 1974) at the helm of West Germany.
In 1999, Grass was awarded the Nobel prize for literature because of his impressive and influential catalogue of work, including novels, plays and poetry. The Swedish Academy praised him as a writer "whose frolicsome black fables portray the forgotten face of history".
In 2012, Grass published a poem critical of Israel - called "What Must Be Said" - in which he posits that it is the Jewish state's nuclear reactors, not Iran's, that poses the biggest threat to peace. The Israeli Interior Minister at the time, Eli Yishai, made Grass a persona non grata in Israel.
Sources: Britannica.com, Encyclopedia.com, Haaretz.com
Here's how the world's media is remembering Grass.
Grass found success in every artistic form he explored – from poetry to drama and from sculpture to graphic art – but it wasn't until publication of his first novel, The Tin Drum, in 1959 that he found the international reputation which brought him the Nobel prize for literature 40 years later. A speechwriter for the German chancellor Willy Brandt, Grass was never afraid to use the platform his fame afforded, campaigning for peace and the environment and speaking out against German reunification, which he compared to Hitler's "annexation" of Austria.
His life, full of ups and downs, moments of triumph and turmoil, began on October 16, 1927. Günter Grass grew up in a rather humble home: His parents ran a grocery store in Gdansk (then known as Danzig), but their customers were so poor that they couldn't always pay the bills. The Catholic family lived in a very small apartment.

[...]

In 2006, he saw himself forced to admit that, during the Second World War, he himself had not been altogether innocent. His former membership in the notorious Waffen-SS, mentioned in his 2006 autobiography "Peeling the Onion," caused a stir both in Germany and abroad, besmirching his reputation as a moral authority. Suddenly he who had always advocated stringently dealing with Germany's Nazi past was accused of being a hypocrite.

A rift seemed to grow between the writer and the public, a moral authority holding up a mirror to the Germans was no longer needed.
Mr. Grass was hardly the only member of his generation who obscured the facts of his wartime life. But because he was a pre-eminent public intellectual who had pushed Germans to confront the ugly aspects of their history, his confession that he had falsified his own biography shocked readers and led some to view his life's work in a wholly different light.
Last month, Grass expressed hope for a dramatic change during the Israeli election. A guest of the international Leipzig Book Fair, Grass said in a joint interview with Haaretz, Israel Radio and Army Radio, that he was following events in Israel with interest and hoped that "Next week a new government will be elected that will be capable of doing things and not only making speeches in Washington."

Grass said he had visited Israel many times, but also felt a commitment to the situation of the Palestinians and hoped peace would be possible to achieve soon. "If I'm friendly with someone, I must have the courage to accept criticism from him too," Grass said. "We have to stop calling people who express practical criticism of Israel anti-Semites."

He added that Israel should admit that it is a nuclear power, and like other Middle Eastern countries that possess nuclear weapons, agree to international inspections.
© Copyright IBTimes 2023. All rights reserved.