A simulation of a biological attack on the Royal Family carried out by cyberterrorists is underway in London, aiming to uncover the next generation of cybersecurity professionals.
The Cyber Security Challenge UK event, taking place today (20 November) at Church House in the grounds of Westminster Abbey, sees 42 of the UK's best hobbyist hackers compete to prevent a fictitious deadly strain of Anthrax and Ebola from being released. Successful candidates will be offered the chance to work at Government Communications Headquarters (GCHQ), as well as some of the UK's leading cybersecurity firms.
The scenario presented to the candidates involves an invented terrorist organisation by the name of Black Oleander that has taken control of Westminster Abbey's environmental control system in order to release the deadly toxin. According to those involved in the event, realistic simulations such as these are essential for preparing for future cyberattacks in what has become an "escalating arms race", according to cybersecurity experts.
"We tell companies and organisations that it's not a question of if you will be attacked, but when," Justin Lyon, chief executive officer of Simudyne, told IBTimes UK. "There is no magic software that will keep the criminals out. But, simulations of your networks allow you to generate, test and refine your defensive strategies, just like pilots who train for thousands of hours in flight simulators."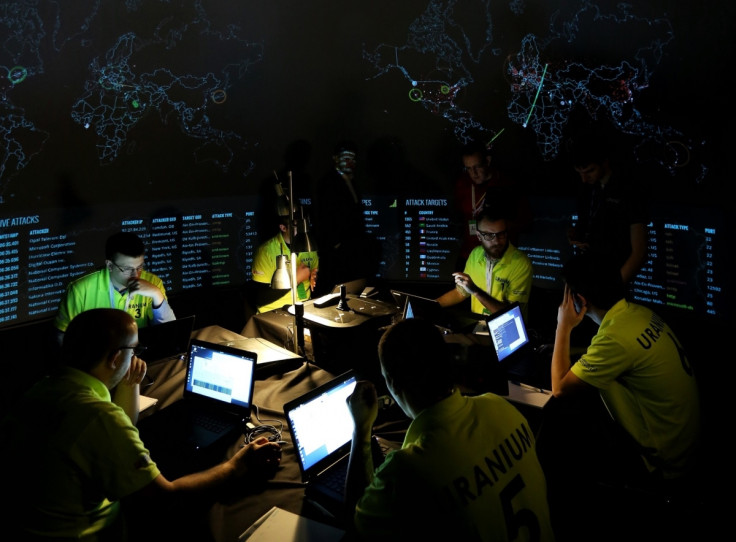 Earlier this week the government announced that it wanted to boost its cyberdefences through the introduction of the National Cyber Centre and an increase in cybersecurity spending to £1.9bn over the next five years. One of the biggest issues faced for improving cyberdefences is a growing skills gap, Chancellor George Osborne said on Tuesday (17 November), with a projected global shortfall of 1.5 million staff by 2020.
Finding new methods of attracting talent is critical to this non-traditional sector. A similar hacking event held on the HMS Belfast earlier this year resulted in 30 of the 42 contestants being recruited by intelligence agencies and cybersecurity firms.
"This is the most realistic Masterclass we have staged to date," said Stephanie Daman, CEO of the Cyber Security Challenge UK. "While there is drama and suspense as the storyline unfolds, everything the candidates are doing matches the tasks of those fulfilling cybersecurity jobs in real life.
"They will be tested on the technical, ethical and business skills needed for the cyber security industry and some of the top talent in the UK will be found during our competition. Our consortium of sponsors has provided a tremendous amount of expertise in designing this competition and is set up to enable candidates to demonstrate that they are ready for jobs in the industry."