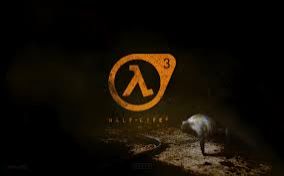 Halflife 3 will most probably be rated as the "Most Awaited Game of 2013" in the coming days. There have been several rumours and developments on the purported sequel to publisher Valve's runaway success, Half Life 2, for a long time now.
The game's fans have taken to the social media to remind Valve that they have not given up hope on a sequel.
Valve, on the other hand, has been busy with several other projects like DOTA 2. The company has not responded to the pleas of its fans and refrained from commenting on any Half Life 3 speculation.
A look at all the Half Lfie 3 rumours and developments in 2013:
June
Halflife fans at Valvetime came across the first bit of evidence on the existence of Halfe Life 3. Through project management software, employees at Valve were discussing some of the company's projects like Left 4 Dead 3 and Source 2, but mainly, Half Life 3.
Even though there was no solid evidence that the game was in development, this incident instilled hope in the hearts of Halfelife fans.
September
Fans received another ray of hope when a trademark on Half-Life 3 was filed in Europe. As fans awaited an official announcement from Valve, the company denied any existence of the game. The Trademarks Registration Office removed the trademark, thereby proving that the whole thing was a hoax.
October
A report from ITWire said that Valve's User Picker was left open for a short while. This allowed a few Reddit users to grab screenshots of the various internal development groups currently on the Valve roster. Of the many names on the list, the one that really turned heads was the Half-Life 3 group with 46 staff members assigned and one marked Half-Life 3 Core with a staff total of 10.
December
Recently, Valve said: "We promise to stop jerking fans around and admit we have no idea what we're going to do for Half-Life 3," when it was asked to reveal its new year's resolution to Game Informer along with several other studios.
On Reddit, fans believe that Halflife 3 is on the way, but they are just not sure when. Without any effort, Valve has managed to make Half Life 3 one of the most anticipated games of 2013.
Following closely is Fallout 4, which is rumoured to be in the works.