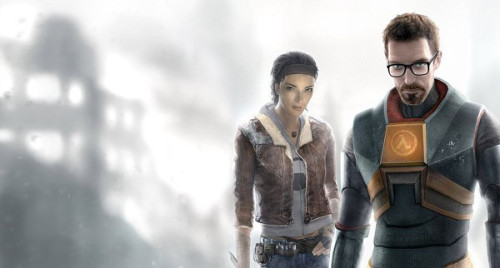 G2A, an online video game retailer, is now promising free Half Life 3 copies in return for a donation.
"Waiting for Half Life 3?", said a page on the site, "Donate $50 or more and get it for free when it's released."
The website is promising those who donate on their website will be one of the first to get the game, if it ever does come out. Only '2000 copies' of the game are available on the site and over 32 users have made donations towards the cause.
What if the Game Doesn't Ever Release?
The site says, "The main purpose of this event is to support "Save the Children". If the game won't be released within the specified time your donation will not be awarded with Half-Life 3."
And the event is limited only to Half Life 3, meaning that if the game doesn't release, the donors will have to just remain content with the fact that they've helped out a few kids.
Taking Advantage of the HL3 Hype
The gaming community is extremely eager for morsels on information on Half Life 3, apart from the game itself. Owing to this, several entities on the Internet have been taking advantage of this hype by using it in their favor.
While Valve is yet to offer any official information on Half Life 3, the internet has been abuzz with a plethora of rumours regarding the development and release of Half Life 3.
Scammers and pranksters have been reaping enormous success by planting seeds of rumours in the right avenues from time to time.
Even Valve CEO, Gabe Newell, has taken advantage of the game's popularity indirectly. Back in January, he said that he would do an AMA on Reddit if donations to his hospital hit $500K. It goes without saying that if that AMA does happen, the most asked questions would be related to Half Life 3.
There is also widespread speculation that Half Life 3, if it does release, will support VR technology Oculus Rift. Apart from this, 2013 saw some very promising rumours and developments related to Half Life 3. Read more about that here.