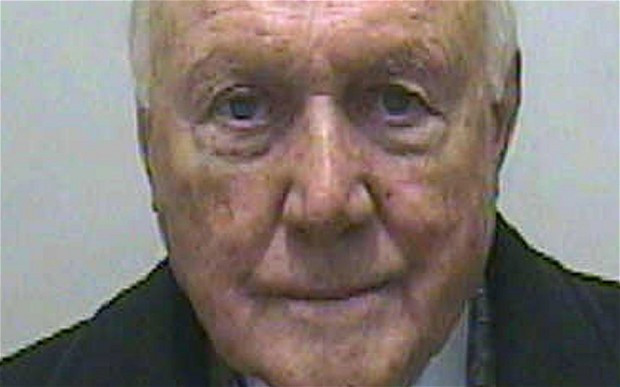 Disgraced former BBC presenter Stuart Hall is being investigated by police on fresh allegations of sexual abuse.
The new allegations have come to light a month after Hall, 83, was jailed for 14 indecent assaults, involving children as young as nine.
A Lancashire Police spokesman said: "We can confirm that we have received further allegations against Mr Hall and we are working closely with the Crown Prosecution Service to determine the most appropriate course of action.
"We take all allegations of sexual abuse seriously and we would encourage people with any information about sexual abuse or who has been a victim of sexual abuse to come forward and report their concerns," he told ITV.
Attorney General Dominic Grieve has launched an investigation to decide whether Hall's 15-month sentence was too short, after receiving more than 150 complaints about the leniency of the punishment.
Hall initially denied the charges against him during his trial at Preston Crown Court, before dramatically changing to a guilty plea.
Before the trial, Hall's lawyer said: "Stuart Hall is innocent of these charges. He is unable to comment further at this stage.
"It is a matter of concern that in the week following publication of the Leveson Report there appears to have been systematic, measured leaks to the media which have given a misleading impression of what this case is about."
Following his conviction, Hall was put on suicide watch in prison over fears he could take own life.
Hall was a TV institution for his distinctive presenting style before he was convicted of child sex crimes.