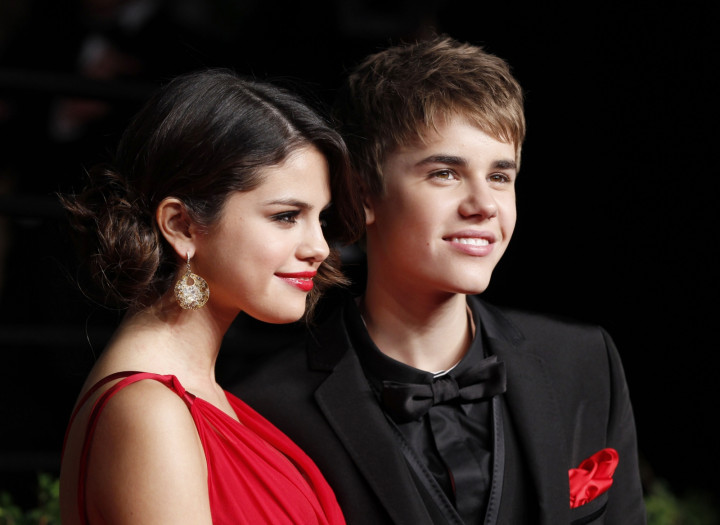 Canadian singer Justin Bieber is reportedly planning to dress up as his on-again off-again girlfriend Selena Gomez for Halloween.
According to a report in Hollywood Life, the Baby singer is trying to win back Gomez with this move.
"Friends are telling Justin to go out for Halloween as Selena Gomez and to get her to go out with him they think she should dress up as him," an insider told the website. "They think it would be funny and cute and make a statement that he really likes her."
The 20-year-old "really likes the idea but is being a little apprehensive as he doesn't want to dress as a girl, even though it would be Selena," the source added.
"He definitely wants to share Halloween with her, and he would love to do a joint costume with her," the insider continued. "This could be the perfect way if they don't get into a fight before this weekend."
Bieber and Gomez had recently reconciled after multiple break-ups.
The Boyfriend singer was spotted with Kendall Jenner at Ferdi restaurant in Paris on 30 September and Gomez was reportedly furious about it.
However, it was recently reported that the 21-year-old former Disney star felt that she responded too emotionally to Bieber's dinner date with the 18-year-old Keeping Up With The Kardashians star.
Meanwhile, Bieber shared a photo post that read: "Don't let Instagram define your self worth."
Interestingly, the words were similar to Gomez's emotional speech at We Day Vancouver.
"When people look at me, they don't see a 22-year-old figuring it out as she goes. They see what they want to see," she said at the event.
"I know what it's like to be judged and to be put down. I know what it's like to have other people have opinions of you without knowing you. I want to say you are not defined by an Instagram photo, by a like, by a comment. That does not define you," she stressed to the audience. "I want you guys to know that the trick is to focus on the love.
"What I want you guys to do is, every rude comment, every person that tries to hurt you personally or though the Internet, I want you to forgive them. Just forgive them," Gomez continued.