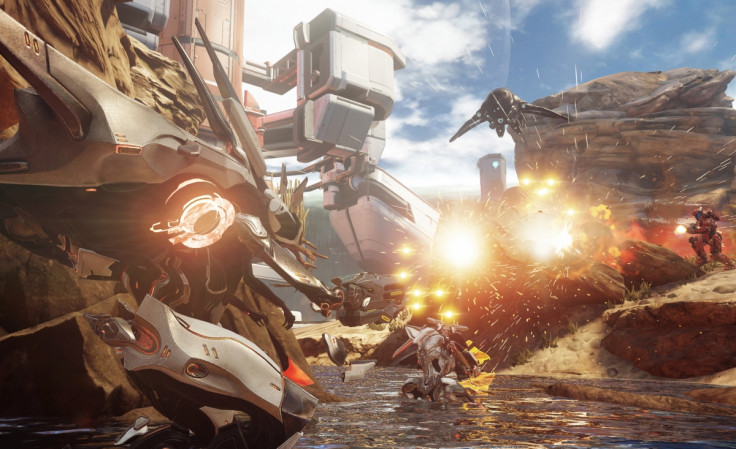 Halo 5: Guardians is out now on Xbox One and to celebrate, IBTimes UK will be live-streaming at least two hours of multiplayer from 1pm GMT, taking a deep dive into the 4 on 4 Arena mode and inventive, new MOBA-esque Warzone mode.
Our review of Halo 5: Guardians is currently in progress due to the need to test the multiplayer post-release. You can read our thoughts on the impressive and fun campaign or watch the live-stream embedded below.


Watch live video from bskipper27 on Twitch
The official Halo website describes Warzone as "a brand new, massive-scale multiplayer mode that supports 24-player battles with both friendly and enemy AI constantly dropping in to mix up the experience. It's non-stop action when you confront Spartans, Covenant and Forerunners, all while trying to complete a variety of objectives".
In it, players compete to gain 1,000 points first either with kills, by killing AI-controlled enemy combatants worth up to 150 points alone, or by capturing three points on the map. Capture all three and the enemy's home base becomes exposed. Destroy their core to win the game instantly.
Arena, meanwhile, is a simpler 4 on 4 mode including classic game types such as basic team deathmatch, capture the flag, a single-life, short round Breakout mode and free-for-all.
For all the latest video game news follow us on Twitter @IBTGamesUK.