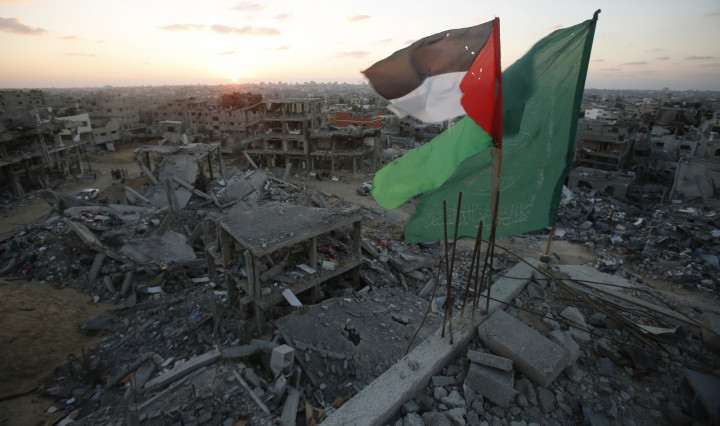 An important Hamas representative has denied Israel's allegations that the Gaza-based extremist group was training its troops in Turkey and Jordan.
Speaking from Lebanon, Osama Hamdan dismissed Israel claims after Shin Bet, the Israeli internal security service, announced on Thursday it had captured over 30 Hamas fighters who were being trained in Turkey and Jordan. He told Daily Sabah: "This is a story made up by Israel."
The Hamas official went on to call the allegations "a big lie" and rejected the notion that Hamas fighters were receiving orders to attacks targets through a Hamas command network in Turkey.
"They say these lies about Turkey or Jordan for political reasons. They know that after their attack in Gaza there is huge sympathy for Palestine from Europe, from Latin America.
"Also there is huge sympathy for Turkey. The Turkish government, politically, stands by the rights of Palestinians. They are trying to create stories about militant activities outside Palestine and involve these countries in it. These countries are not supporting terrorist actions. They are supporting Palestinians against occupation. What Israelis say about training and recruiting in Turkey is a big lie."
Whilst Hamdan was also quick to pour scour on claims that the 30 captives were members of the al-Qassam brigades. He also refuted Shin Bet's claims that members of the al-Qassam brigades were planning on targeting civilians in the city of Jerusalem.
"Everyone knows that al-Qassam brigades were inside occupied land and they have never, ever practised military operations outside the occupied land. There is no declaration until now from al-Qassam saying that those men were members of Hamas."
The Israeli intelligence service had suggested that Teddy Stadium, Jerusalem's largest football stadium with a seating capacity of 34,000, had been a potential Hamas target. Shin Bet reported that the group had been looking to carry out car bombings and the kidnappings of Israeli civilians in Jerusalem.