A man is in custody following a horrific attack near Havant in rural Hampshire in which two children were stabbed and seriously injured.
The attack took place at about 3pm on 26 June just before nearby schools closed for the day. Police haven't released details about the children but confirmed they had both been taken to nearby hospitals for treatment.
A Hampshire Constabulary spokesman said: "We were called at 2.56pm today by a member of the public. Police deployed immediately to the scene near the junction of Southleigh and Eastleigh Road, and arrested a man. He has been taken into custody.
"The children - whose ages are yet to be confirmed - have been taken to hospital; one to Southampton General Hospital, and the other to Queen Alexandra Hospital, at Cosham.
"We are yet to establish details of the arrested man. No one else is being sought in connection with this incident at this time."
Extra patrols are taking place in the area and the scene of the attack has been cordoned off while the incident is being investigated.
An eyewitness told Portsmouth.co.uk: "I was walking along Horndean Road at 3.30pm, just as the children were coming out of St James Primary School and Warblington School.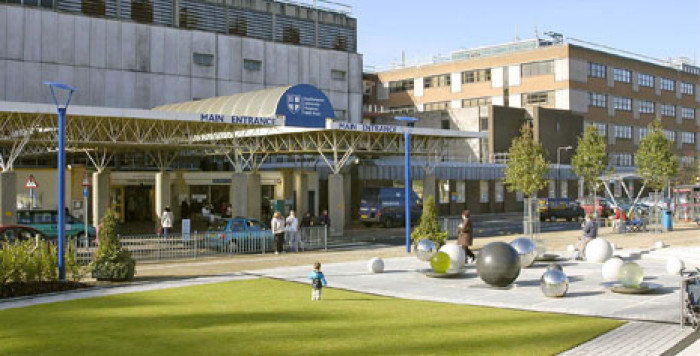 "There was a very loud helicopter circling above and all the mums and children were wondering what was going on. The police had put up a cordon stopping anyone going into Southleigh Road. There were lots of police cars and an ambulance.
"I saw a few young girls on the side of the road very upset."
Hampshire Constabulary continued: "Police are currently speaking to witnesses, and extra officers will be patrolling around the area this evening to provide reassurance.
"We are in the very early stages of the investigation and are piecing together exactly what has happened, and as soon as we know more confirmed information we will release further details.
"A police cordon is in place around the scene of the incident and a road closure is on at the Horndean Road end to allow police vehicles access to the scene.
"Anyone who witnessed this incident or who has information which may help this inquiry should ring 101."